Even with the COVID-19 pandemic, Jeanette Stone's family and friends couldn't let the day pass without celebrating her birthday. While all birthdays are special, Stone's was especially notable. She turned 100 today.
So what do you do at a time when social gatherings are discouraged?
"She didn't get to have a big party, but some of our Meal A Day Drivers, her daughter and some of her neighbors gave her a small porch party. I think she was happy," said Senior Citizens Center Director Karon Weatherman.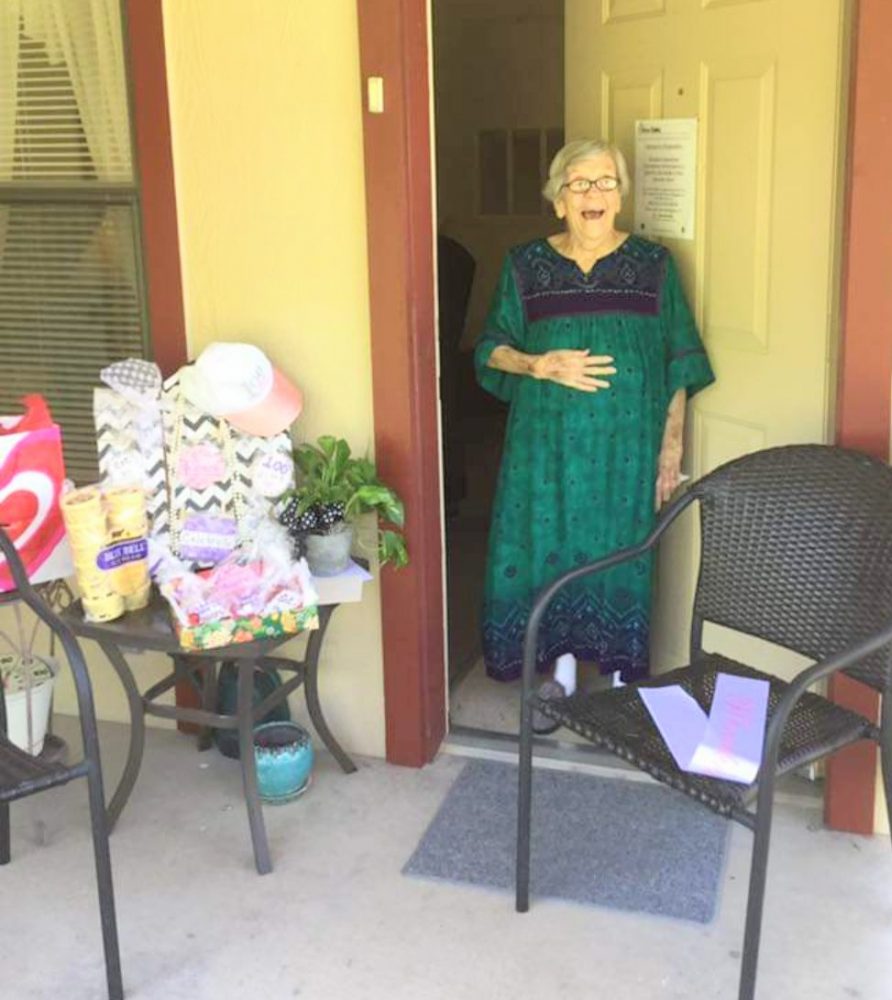 When she opened the door today, she was greeted not just by Meal A Day drivers, but was gifted with balloons, happy birthday posters, a sash and hat, necklace, ice cream and other treats.
Looking ahead, her friends wanted to make sure the milestone was recognized, so they contacted our top elected officials for help honoring Stone. She received congratulations and birthday wishes from Governor Greg Abbott and President Donald Trump.
"She liked her greetings from the White House and the Governor's Office. Thank you Beverly Sokach Haygood. Ricky Haygood, Wilma Thompson, Tommy Jennifer Williams, London Williams and Adrian Williams for making her day special," Weatherman said.
Happiest birthday wishes to Jeanette Stone on her 100th birthday.