For the first time ever, United Way Worldwide announced and distributed $2 million in grants to 2-1-1s in the United States; CANHelp was among the organizations awarded one of the grants to help with their COVID-19 response.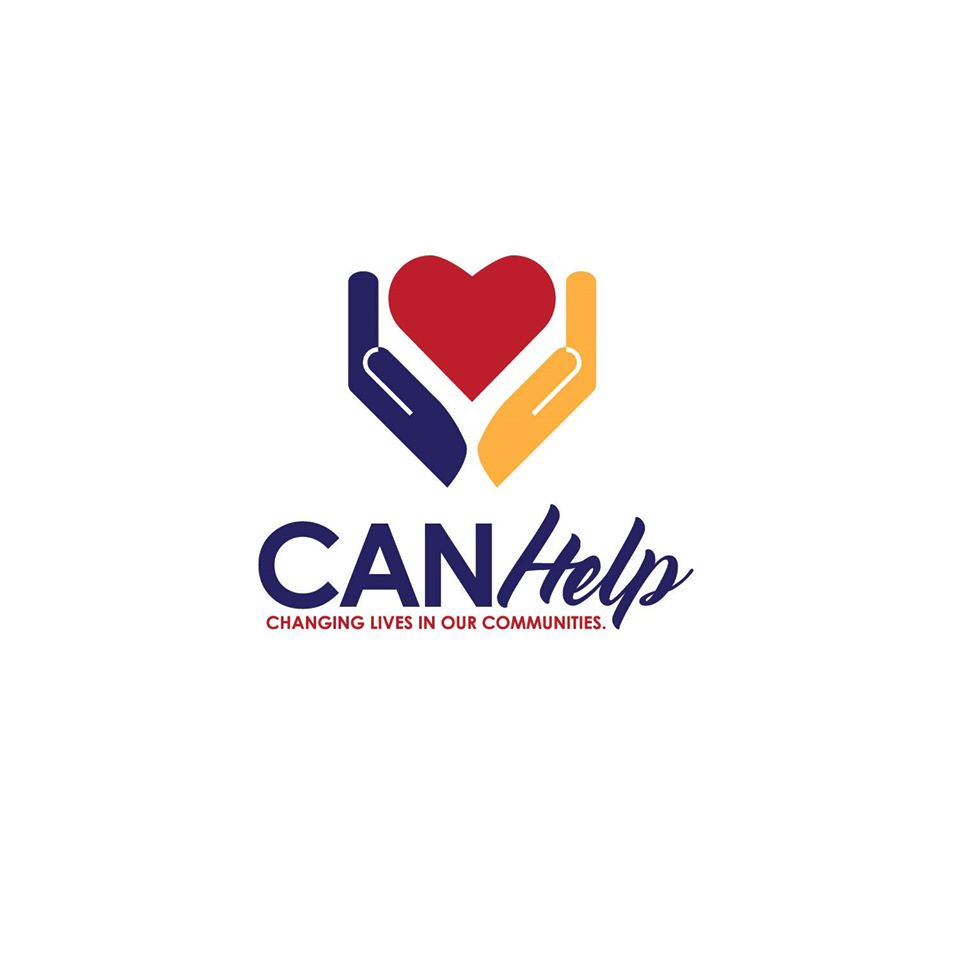 Both United Way 2-1-1s and independently operated 2-1-1s were eligible to apply and a total of 52 organizations received funds to help manage surge and COVID-19 response services. CANHelp, an independent non-profit organization located in Sulphur Springs with the full name of Hopkins County Community Action Network, was one of the 52 organizations.
For this first distribution, grants ranged from $10,000-$50,000 based on weighted criteria including call volume, population coverage, and activation status. 
CANHelp received $45,000 in grant assistance to help with their COVID-19 response. CANHelp has operated a 2-1-1 Texas call center for the Northeast Region for almost twenty years. The organization typically serves the counties of Bowie, Cass, Delta, Franklin, Hopkins, Lamar, Morris, Red River, and Titus, but have taken calls from across Texas since the pandemic began.
According to Executive Director, Shanna Martin, "On average, we take about 2,500 to 3,000 calls per month and have 3 full time call specialists working the phones. Due to our COVID-19 response, we are now taking over 2,000 calls per week. Our call volume has increased over 400 percent in the past month. We currently have every trained employee taking calls for 2-1-1, which is typically 5-7 employees on the phones at any time." 
From a press release issued on March 19, 2020 from the Texas Health and Human Services Commission, CANHelp along with the governor and local officials, encourage all Texans in need of COVID-19 information and referrals to community resources to call the 2-1-1 Texas hotline 24 hours a day, 7 days a week.

"As we encourage people to use social distancing and to stay at home when possible, this state resource can help the public stay informed, stay calm and stay safe," said Wayne Salter, HHS Deputy Executive Commissioner of Access and Eligibility Services. "Our trained staff are working tirelessly around the clock to respond to all the public's questions, through 2-1-1 as well as our HHS social media platforms."
Texans, no matter where they live, can dial 2-1-1 or (877) 541-7905 and select option 6 to get information and referrals to COVID-19 social services, including testing, community clinics, unemployment benefits and more.
Texans can also dial 2-1-1 to find information about local community resources such as financial assistance for utilities or rent and food pantries, housing assistance, crisis counseling, utility payment assistance, and senior services.
Call center operators answered more than 785,000 calls by Texans for information and services during Hurricane Harvey and are available to help during this public health crisis.
Shanna Martin states, "We are very thankful for the grant from United Way Worldwide as it will allow us the additional funds needed to operate our call center at full capacity for next couple months without needing additional state funding."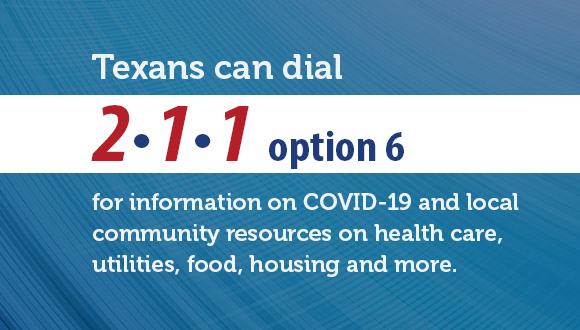 ---