The Lady Cats Track Team placed second and the Wildcats fifth at a Royse City meet Thursday night. Eight teams competed. Wildcats Coach Matt Young said the talented field besides host Royse City included other good track programs like Garland Lakeview Centtenial, who won the meet, along with Ennis. He said some solid performances occurred. Lady Cats Coach Ross Hicks said the Lady Cats also faced two district foes, Royse City and Greenville along with other strong teams from Class 4A to 6A.
For the Wildcats, Coach Young said Ryan Hammons took second in the shot put with a throw in the high 46 feet range while Raydon McCormack was fourth. He said Weston Fields did a good job in the high jump. Jose Mejia finished fifth in the 3200-meter run. Coach Young said the Wildcats 4×100-meter relay dropped their time .4 seconds. The team is made up of Fields, Kaden Wallace, Bryson Lacy and Caden Eaton. Nabian Ramirez took second in the 800-meter run with a time 1:59. Coach Young noted he ran a 2:00 flat time at district last year. He said the Wildcats 4×200-meter relay took fifth and dropped their time.2 seconds to 1:33. That relay team consists of Ricardo Torres, Ramirez, Lacy and Fields. Torres was second in the 400-meter race with a time of 51 seconds. Coach Young says Torres seems to be improving a second a week. Fields was timed at under 23 second in the 200-meter dash but Coach Young said there were some timing issues during the meet. He said Fields and Lacy both had faster times in the race than they did in the prior meet. In the 1600-meter run, Jose Mejia was fifth and Christian Palomino sixth. The Wildcats 4×400-meter relay team of Torres, Ramirez, Kyle Snell and Palomino placed third
For the Lady Cats, Coach Hicks said the Lady Cats second place finish occurred even without fielding a 4×100-meter relay team. In the 100-meter dash, Bre'Asia Ivery was first with a time of 12.4 seconds and Myssiah Dugan was third at 12.6 seconds. In the 800-meter run, Lainey Hurst ran a time of 2:33 and later ran a personal best time finishing fifth in the 1600-meter run. Sydney Washburn was fourth in both the 1600-meter run and 3200-meter run. After playing two softball games, Nylah Lindley got a fifth place finish in the 300-meter hurdles with a time of 53.06. The Lady Cats 4×200-meter relay team of Aliyah Abron, Dugan, Ivery and Justice Jones finished fourth at 1:51 despite having some hand off issues. The Lady Cats 4×400-meter relay team including Abron, Dalanee Myles and Sierra Vescovo was third with a time of 4:53. In the long jump, Ivery was second and Dugan fifth. Jaden Holly scored points in the discus. Brooklyn Burnside, triple jumping for the first time, got sixth place. Myles was third in the high jump. Claire Bybee won the pole vault going 10-feet.
Both the Wildcats and Lady Cats will compete at a Mount Pleasant meet on Thursday during Spring Break.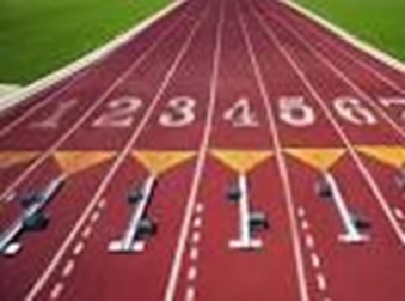 ---
KSST is proud to be the official Wildcat and Lady Cat Station. We broadcast Sulphur Springs ISD games year round live on radio. When allowed, we also broadcast games via our YouTube channel.