KSST received a report regarding a recent surge in catalytic converter thefts in the area. This report includes an attempted theft in Greenville, TX occurring at 4 p.m. Wednesday March 25th, 2020.
The catalytic converters fitted to every car and pickup on the road since 1975 can be worth $70 or more. The cost to repair the damage caused by theft and to make the vehicle street legal again can reach $3000.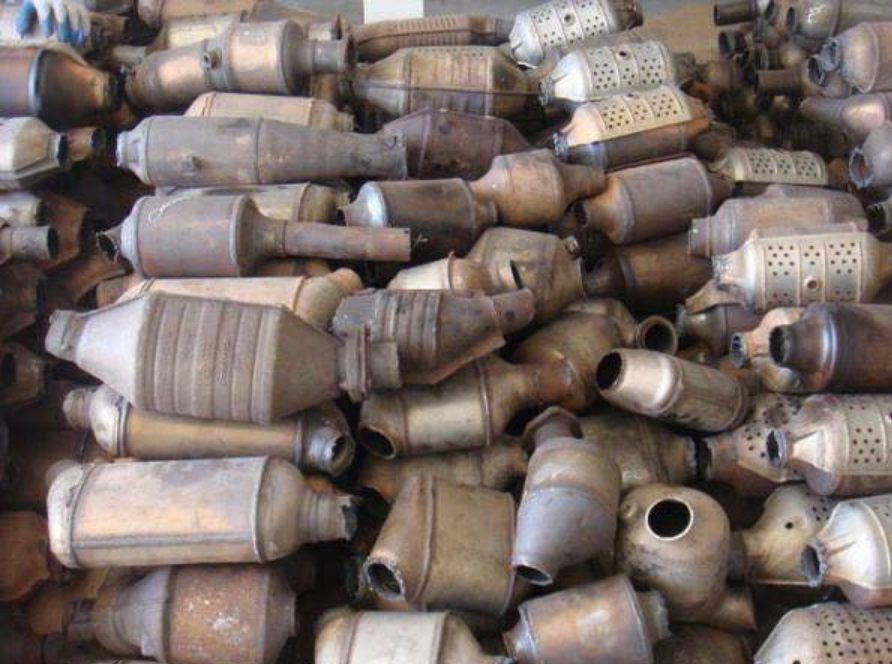 In a matter of minutes, a person with a battery powered saw can slide under a vehicle and make the 2 or more cuts required to remove a converter. Depending on the height of the vehicle, a jack may not even be required.
The demand for recycling converters increases as the price of the platinum group metals inside them increases. Regardless of the spot price of these precious metals, thieves may find these converters easy prey.
Theft Prevention
Most converters have a serial number that can be linked to the make and model of vehicle it was originally fitted to. These numbers are not unique, and do not serve the same function as a VIN. Without a workable trace system, scrap yards and recycling centers may not be able to differentiate a legal from an illegally obtained converter.
Park in well lit areas.
Park in areas with plenty of foot traffic.
Take a break from work every hour or so and visit your vehicle.
A muffler shop may be able to more firmly attach the converter to the vehicle.
Aftermarket 'cages' are available for some vehicles, and may provide just enough deterrence to prevent a loss.
---
The Hopkins County Sheriff's Office is located at 298 Rosemont St., Sulphur Springs, TX 75482. Non-emergency calls can be made to (903) 438-4040.