By Jan Vaughn
Council Member Joyce Dodd shared:

"The Tira City Council would like to extend our appreciation to all of those who have so generously given to support our food pantry. We would like to encourage anyone who might have items that are hard to find during this coronavirus outbreak, such as paper goods, hand sanitizer, disinfectant wipes, etc. to feel free to just drop them in the pantry if they are passing by. We understand that distancing ourselves from others is so important, and by doing it this way it will help each of us stay a little safer. At this time we still have enough canned vegetables, but canned meats, powdered milk, cereal, and canned fruits are always in need. Even though we can't interact with our neighbors, we can still show we care for them. We pray everyone will stay safe and well during this very trying time. We encourage people to take what they need and please leave what you can. We are praying for you all."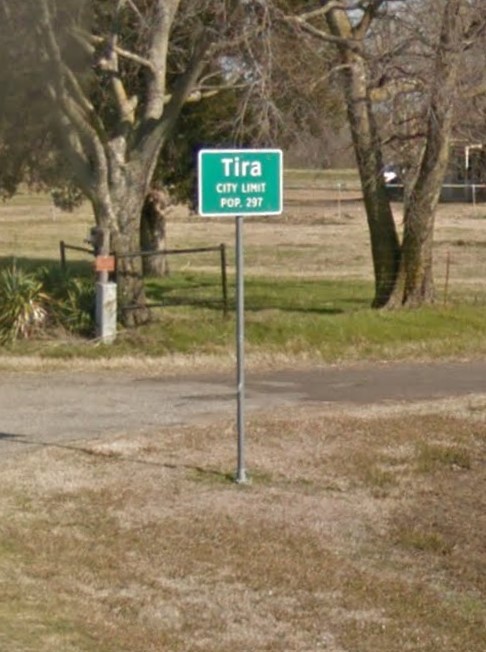 Janie Lewis adds, "Some nice person left some eggs for the pantry." We want to express our thanks for their willingness to share. We need to remind everyone that our pantry is not set up for perishable items.
Robert and Yvonne Weir enjoyed a visit from their daughter, Destri, and her family on Friday night and Saturday. Yvonne said, "Destri painted my nightstands. We enjoyed Nico and his sisters." Destri and her husband, Eben, are both working from home now.
Chip and I went to Malvern, Arkansas on Friday and picked up our daughter Tiffany, granddaughter Jaidyn, and son-in-law Perry. We went to the Wyndham Resort at Fairfield Bay, Arkansas, which we had reserved before the COVID-19 situation was a problem.
We knew that we would be doing outdoor activities, away from people, so we kept our plans to spend some time with them during Tiffany and Jaidyn's spring break. We were able to pick up our keys from a lock box and our unit was the only one occupied in our section. We spent our time sightseeing from the car and doing some hiking and playing games inside our condo. Also, we prepared our meals while there.
Linda Ellen Vaughn, Chip's sister, stayed with Chip's mother, Grace, through the weekend.
I always need and appreciate input from my friends to help keep me informed of news in our community. If you have any news pertaining to Tira residents, past or present, please contact me, Jan Vaughn, at 903-438-6688 or [email protected]