A 31-year-old Sulphur Springs man was accused of trying to strangle his ex-girlfriend Friday night, according to arrest reports.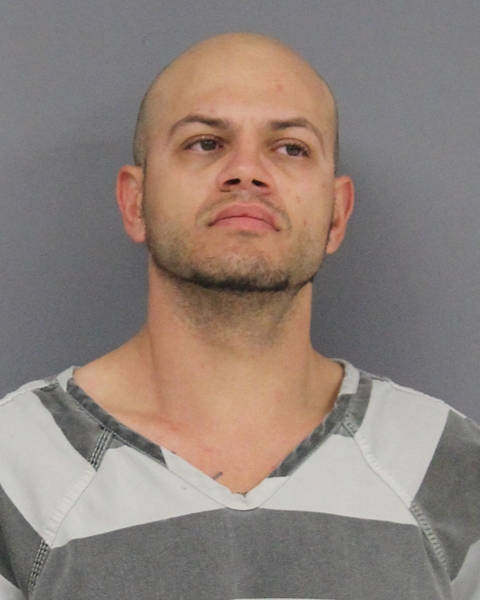 Suphur Springs police responded at 10:44 p.m. Friday, May 13, in the 300 block of Helm Lane, where an assault was reported. Upon arrival, police reported being told the resident's ex-boyfriend had entered the domicile without her consent, then of assaulting her with closed fists and headbutting her. The ex-boyfriend, identified in arrest reports as Jonathon Michael Rininger of Sulphur Springs, also allegedly "strangled her around her neck, impeding her ability to breath freely."
Rininger had reportedly left prior to officers' arrival, but was located at the E-Z Mart around the corner at East Shannon Road at Helm Lane. He was arrested at 11:05 p.m. and transported to Hopkins County jail by SSPD Officer Victor Reyna, SSPD Cpl. Chris Rosamond and Officer Nick Floyd alleged in arrest reports.
The arrest marked the second time this year Rininger has been booked into Hopkins County jail. He also spent Jan. 23-25, 2020, in custody on an interference with an emergency request for assistance charge, before being released on a $2,000 bond, according to jail reports. He was accused at that time preventing a female from calling 911 during an altercation at a gas station.
Rininger remained in Hopkins County jail Saturday, March 14, on the assault of a family or household member that impeded breathing or circulation charge, according to jail reports.
KSSTRadio.com publishes Sulphur Springs Police Department reports and news. The Police Department is located at 125 Davis St., Sulphur Springs, Texas. Non-emergency calls can be made to (903) 885-7602.
If you have an emergency dial 9-1-1.
The Sulphur Springs Police Department continues to serve its citizens with pride in its overall mission and will strive to provide the best possible police force in the 21st century.
---
The Hopkins County Sheriff's Office is located at 298 Rosemont St., Sulphur Springs, TX 75482. Non-emergency calls can be made to (903) 438-4040.