Non-Motorized Sports Concession At Coleman Lake, Sludge Contract Pricing, Audit Submitted For Council Discussion, Action
Sulphur Springs City Council will be asked Tuesday night during their regular March meeting to consider approving four ordinances, seven action items, hear a presentation proposing the"antidote to urban sprawl" and be asked to consider one executive session item.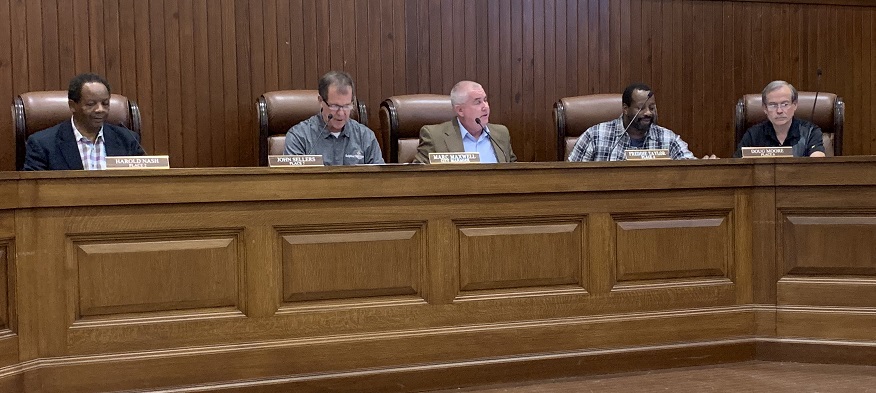 The City Council is slated to meet in executive session at 6:30 p.m. March 3 to discuss personnel matters relating to the City Secretary. They will consider taking action on that item when they reconvene at their regular meeting, posted for 7 p.m.
Ordinance No. 2762, which proposes a curfew for minors, is back on the agenda, although for first reading because the City Council for the last 2 months have opted to postpone and table the issue pending further information on the matter. The issue was raised after two local business women approached the council asking for help with middle-school aged youth who they alleged have been a problem, particularly at night and times when school is not in session.
Ordinances. No. 2763, 2764 and 2765 are to be presented for consideration on second and final reading.
Ordinance No. 2763 would annex the city-owned Luminant and Thermo mine properties into the city limits. Only the mine property would be annexed. No homes or others' properties would be included in the annexation, which would allow the city to develop or permit development on reclaimed sections of the property.
The Council is also asked to consider Ordinance No. 2765 approving and authorizing a franchise agreement with Atmos Energy Corporation, which provides natural gas to the city. City Attorney Jim McLeroy at the February council meeting explained this ordinance has been in place for 20 years. The agreement requires Atmos Energy Corporation to pay a franchise fee to provide natural gas service in Sulphur Springs. The agreement protects city right of ways in places natural gas service is given. The city receives a royalty from Atmos.
Ordinance No. 2764 authorizes the issuance and sale of combination tax and revenue certificates, levying the annual ad valorem tax to secure and repay the certificates, a date and other provisions relating to funding for construction for a new senior citizens building and significant improvements at Pacific Park. This was voted on by city residents in the November 2019 special proposition election.
The council will also be asked to cancel the general election for Places 6 and 7 on the council. If approved Places 6 and 7 won't be on the May 2 ballot. However, the council is scheduled to call for a Special Election. Places 1 and 5 are opposed and Places 2 and 3 are not, but would still be on the ballot. Places 1-3 and Place 5 are for unexpired terms of Erica Armstrong, Jimmy Lucas, Norman Sanders and Jeff Sanderson, who resigned their posts in December.
Among the other items the City Council is being asked to consider approving are:
A non-motorized sports concession at Coleman Lake,
An increase in contract pricing for sludge treatment at the Wastewater Treatment Plant,
Independent audit for fiscal year 2018-2019, and
The consent Agenda, which includes minutes from the February City Council meeting, December Planning and Zoning Commission, and January meeting minutes of the Downtown Revitalization Board and Economic Development Corporation.
Information regarding Texas History Month, an antidote to urban sprawl and city manager's report are to be presented during the meeting as well.
Sulphur Springs City Council's regular monthly meetings begin at 7 p.m. in the Council Room at city hall, located at 201 North Davis St.