School Meal Program, Home Work To Begin
Sulphur Bluff ISD will remain closed until at least April 3, due to the unprecedented situation of the Novel Coronavirus and the many health concerns surrounding our community at large, SBISD Superintendent Dustin Carr posted in a letter to "Bear Family" to the school website and Facebook page at 3:20 p.m. Thursday.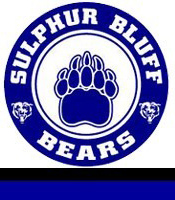 Students will still be required to do school work, however. Instructional materials will be delivered Monday morning for all paper-based students. Families who have not already done so and are able, may fill out the home technology survey on the school website.
Edmentum is available and functional today (March 19) for all Secondary students to help provide online instruction. Information on accessing online materials is located on the SBISD website. Students who have never accessed the online platform will receive login information from the district.
School meals will be provided free for all students under 18. Pickup is Monday, Wednesday, and Friday from 11:30 a.m. to 1 p.m. Delivery is available if needed. Contact SBISD at 993-945-9303 for questions. Anyone who has not been in contact with the school regarding meals for their children during the extended closure may call SBSID or fill out the survey on the school website.
UIL activities are canceled until at least May 4. No games, meets or practices are allowed at school facilities until that time, per UIL.
All other school activities, including planned trips and prom, are on hold at this time as well.