Elementary Principal Engages Students With Daily Book Read, Challenge
North Hopkins ISD rolled out the meal program for students today.
NHISD teachers and staff began contacting students' homes March 16 to try to assess their nutritional needs and instructional capabilities. The information was used for meal preparation and will be utilized for instructional plans in the near future.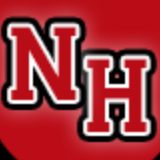 "Our team worked hard to contact everyone and lists were double checked," NHISD official reported.
Meal deliveries for all students who have confirmed with a teacher or campus team member their desire to have this nutritional service are being made between 10 and 11:30 a.m.
Those who have confirmed for pick up may do so behind the cafeteria at 10:15 a.m.
If any NHISD students' parents/guardians were not contacted, and they would like to receive meals, they are asked to send NHISD officials an email at: [email protected]
And, elementary students are encouraged to enjoy the book read by Principal Kodi Wright and her challenge to them. Those who missed the first three can catch up on the NHISD Facebook page, where they are posted each afternoon.