A 36-year-old man, who refused to provide his address when asked for them, allegedly had methamphetamine pipes when detained Friday night and attempted to discard a bag of suspected methamphetamine, according to arrest reports.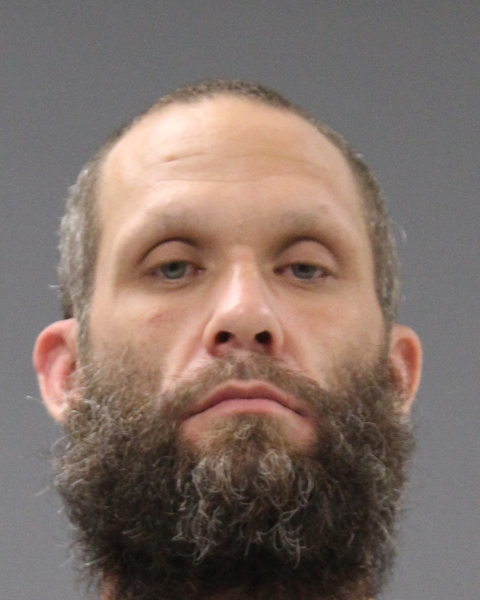 Hopkins County sheriff's deputies reported contracting Robert Jeremy Ballance at 9:23 p.m. on East Shannon Road at Sewell Lane, after noticing the man to be wearing dark clothing while walking on the wrong side of the road. The man allegedly made "furtive movements" as the deputies contacted him. Ballance reportedly told deputies he was walking to Ferrari Inn from the Quick Track on Mockingbird Lane, where he'd gone to purchase incense burners, Hopkins County Sheriff's Sgt. Scott Davis and Deputy Justin Wilkerson alleged in arrest reports.
A pat down allegedly revealed two knives. Inside the bag where the incense burners were supposed to be, two clear glass pipes of the kind commonly used to smoke methamphetamine were allegedly found. The pipes appeared to deputies to be unused as there was no apparent narcotics residue on them, the officers alleged in arrest reports.
A records check showed Ballance to be wanted on a Louisiana warrant for violation of parole; he was detained until the warrant was confirmed. The 36-year-old was then allowed to contact employer to notify him of the warrant, according to arrest reports.
Deputies alleged a small bag tied in a manner consistent with the packaging of illegal narcotics was found in the road in the general area where Ballance had been standing when initially contacted by deputies. On closer inspection, the deputies noted the bag contained a crystal like substance, that later tested positive using a field test kit for methamphetamine and weighed less than 1 gram, including packaging.
Consequently, Ballance was arrested at 9:33 p.m. not only on the Louisiana parole warrant, but also for tampering with evidence and possession of less than 1 gram of a Penalty Group 1 controlled substance, according to arrest reports. He remained in Hopkins County jail Saturday morning, March 14, on all three charges, according to jail reports.
---
The Hopkins County Sheriff's Office is located at 298 Rosemont St., Sulphur Springs, TX 75482. Non-emergency calls can be made to (903) 438-4040.