A 25-year-old Sulphur Spring man allegedly climbed a fence following a vehicle crash early Tuesday morning on Duckworth Street.
Sulphur Springs Police were reportedly dispatched just before 1 a.m. Feb. 10 to a parking lot crash in the 200 block of Duckworth Street. Upon arrival, police reported the man was seated in a public place, then walked away before he could be identified as being involved in the crash.
Police allegedly found the man climbing the back privacy fence between Brittany Square Apartments and Whataburger. He apparently made if over, because police detained in restaurant parking lot in the 100 block of East Shannon Road.
Officers reported smelling an alcohol odor on the man's breath. The 25-year-old allegedly claimed to have consumed two 44-ounce Steel Reserve beverages. The man was determined to be intoxicated and potentially a danger to himself and others based on horizontal gaze nystagmus tests and, thus, was arrested at 1:26 a.m. March 10 for public intoxication. He was released from the county jail later Tuesday on the charge, according to jail reports.

He wasn't the only man arrested by police on a public intoxication charge.
Police responded round 5:45 p.m. March 9 at a Main Street business, where a 31-year-old Yantis man had allegedly fallen off a bar stool, breaking it as he landed on the ground, according to police reports.
The bartender at the Main Street business reportedly told police she'd only served him one beer. She reportedly suspected the man to be intoxicated on alcohol or narcotics prior to arrival, and had already talked to another individual about cutting him off after he finished that beer, police alleged in arrest reports.
As the man was escorted out of the business, he had issues walking, according to police reports. The 31-year-old Yantis man allegedly told police he had lost his vehicle so he'd decided to go in the bar for a drink, police alleged in arrest reports.
The Yantis man also reportedly had glassy, bloodshot eyes and had six of six clues for intoxication on HGN tests. The man reportedly swayed back and forth and had difficulty following instructions. He too was given an escort around 6 p.m. March 9, 2020, to the county jail, where he remained on the PI charge until Tuesday, March 10, according to arrest and jail reports.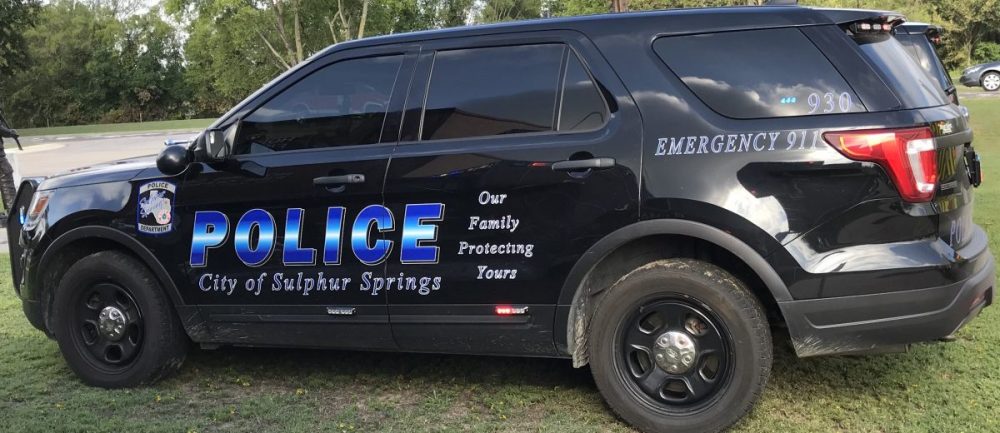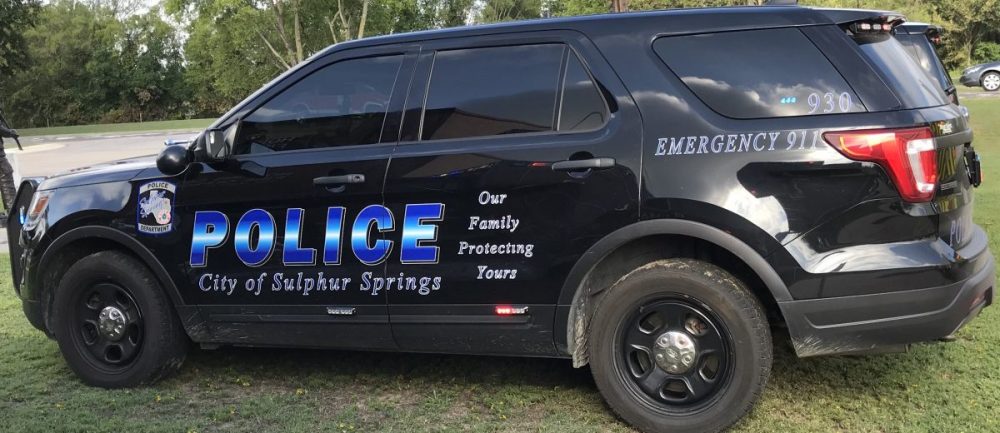 KSSTRadio.com publishes Sulphur Springs Police Department reports and news. The Police Department is located at 125 Davis St., Sulphur Springs, Texas. Non-emergency calls can be made to (903) 885-7602.
If you have an emergency dial 9-1-1.
The Sulphur Springs Police Department continues to serve its citizens with pride in its overall mission and will strive to provide the best possible police force in the 21st century.
---
The Hopkins County Sheriff's Office is located at 298 Rosemont St., Sulphur Springs, TX 75482. Non-emergency calls can be made to (903) 438-4040.