Sulphur Springs Police arrested a 23-year-old Sulphur Springs man just before midnight Tuesday for aggravated assault with a deadly weapon. He was reportedly found in possession of a firearm allegedly displayed and a cell phone taken during an incident reported to have occurred at a rural residence, according to arrest reports.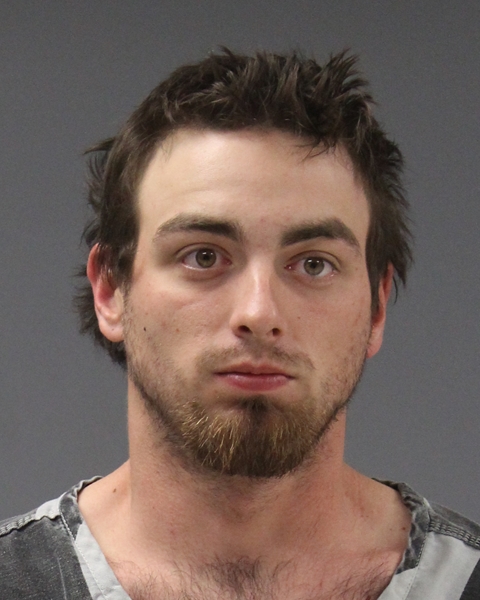 Hopkins County Sheriff's emergency dispatchers received two 911 calls from the same man. In one, a man at 7Star Truck Stop on West Shannon Road in Sulphur Springs 11:18 p.m. March 3 claimed someone stole his phone a gunpoint. The call was transferred to police. They were then contacted again within the minute on 911 again to speak to the same man reporting someone had stolen his cell phone with a gun and the offense was reported to have occurred at a rural County Road 1111 address, according to sheriff's reports.
Sulphur Springs Police Officer Zachary Brown reportedly responded to the call for service at 7Star truck stop, where the alleged victim of the CR 1111 incident was reported to be waiting for officers.
The alleged victim told Brown that the suspect, identified in arrest reports as Michael Jay Felts, had just used a pistol to hold him up and take his cell phone at the rural location. He reportedly told the officer the suspect was at the location.
Brown contacted Felts, who was in a Toyota Camry. Brown was reportedly told the cell phone in question was in his pants pocket. Brown retrieved a phone and secured Felts into handcuffs. Hopkins County Sheriff's Deputy arrived to assist, according to arrest reports.
Felts allegedly told officers he did use a weapon against the victim. While Brown was speaking with Felts, Fisher reportedly located the firearm in question in the vehicle, where Felts had been sitting, the SSPD officer allege din arrest reports. Felts was taken to jail for aggravated assault with a deadly weapon. The phone was released to alleged victim, Brown reported.
Felts remained in Hopkins County jail Wednesday afternoon; bond had yet to be set on the felony charge, according to jail reports.
KSSTRadio.com publishes Sulphur Springs Police Department reports and news. The Police Department is located at 125 Davis St., Sulphur Springs, Texas. Non-emergency calls can be made to (903) 885-7602.
If you have an emergency dial 9-1-1.
The Sulphur Springs Police Department continues to serve its citizens with pride in its overall mission and will strive to provide the best possible police force in the 21st century.
---
The Hopkins County Sheriff's Office is located at 298 Rosemont St., Sulphur Springs, TX 75482. Non-emergency calls can be made to (903) 438-4040.