A local youth was reported Tuesday to have been killed in an all terrain vehicle crash in Oklahoma during spring break.
The Way Bible Church Pastor Joel Tiemeyer reported Sam Kopal's death Tuesday, asking for prayers for the Sulphur Springs student's parents and sister, Chad and Cristie Kopal and their daughter Chloe.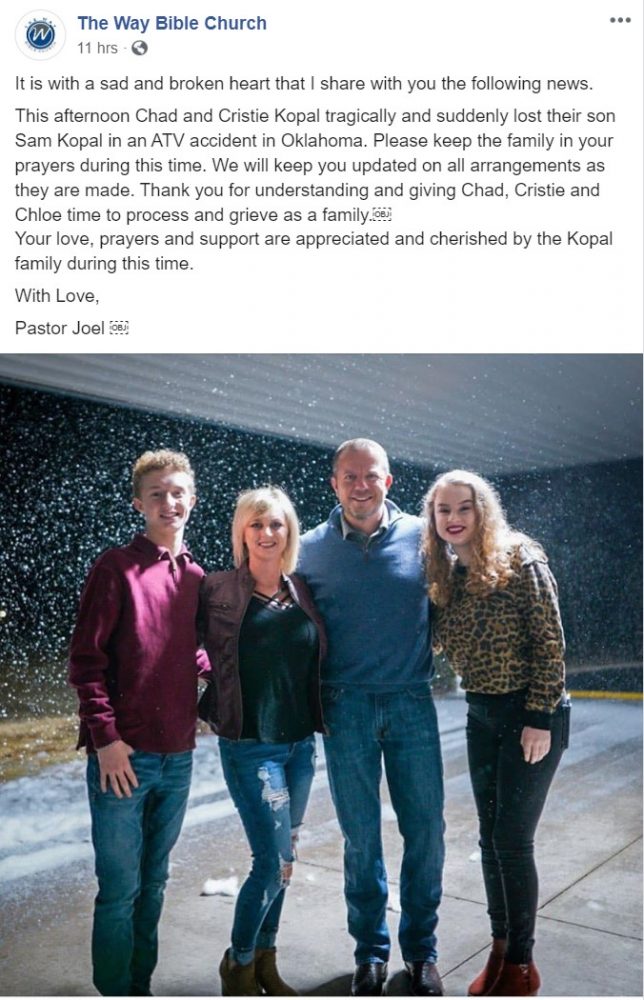 Nearly 500 people had responded to the above Facebook post by The Way Bible Church, offering prayers and condolences to the Kopal family.
Several students at Sulphur Springs High School, after learning of the loss of their classmate, were reportedly so upset they opted not to play in Tuesday night's sports activities.