Sheriff's deputies arrested a 44-year-old Ladonia man who allegedly assaulted his ex-wife during a disturbance at her Turtle Creek Drive residence Saturday night, Feb. 29, according to arrest reports.
Hopkins County emergency dispatchers reportedly received two 911 calls from the residence. At 11:11 p.m. Feb. 29, arguing was heard on the call and someone reportedly stated, "I need someone now," before hanging up. At 11:15 p.m., yelling could be heard in the background on the 911 call and the caller reported a male had broken a female's leg, according to sheriff's reports.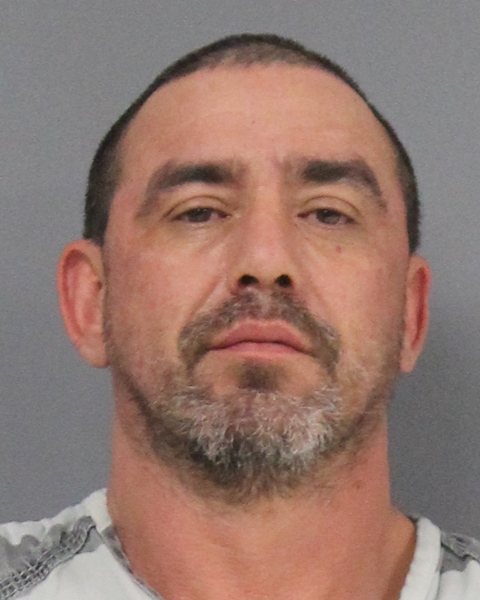 Hopkins County Sheriff's Deputies Colt Patterson, Zachary Horne and Chris Baumann were dispatched to the location. Patterson, upon arrival at the Turtle Creek Drive address, observed an active disturbance and a female in the back seat of a vehicle with what appeared to him to be a compound fracture to the lower part of her right leg, the deputy noted in arrest reports.
Upon further investigation, deputies received information alleging the suspect, identified in arrest reports as John Alvin Smith Jr., was heavily intoxicated when he pushed the female to the ground, causing leg injury. Smith and the injured woman reportedly divorced in December. She allowed him to enter the residence on occasion to do his laundry, but not set up residency, according to arrest reports.
Smith was transported to the county jail and booked on an aggravated assault causing serious bodily injury charge. The injured woman was transported to CHRISTUS Mother Frances Hospital for treatment. An emergency protective order was requested by the deputy for the safety of the victim and her residence, according to arrest reports.
John Alvin Smith remained in Hopkins County jail Monday, March 2. Bond on the second-degree felony assault charge was set at $45,000, according to jail reports.
---
The Hopkins County Sheriff's Office is located at 298 Rosemont St., Sulphur Springs, TX 75482. Non-emergency calls can be made to (903) 438-4040.