Hopkins County Emergency Management released this official statement regarding county preparations related to the coronavirus:
All information from Hopkins County offices regarding COVID-19 (coronavirus) will be posted on this page (Hopkins County Emergency Management Facebook Page)
At this time, there are no confirmed cases of COVID -19 in Hopkins County. We are in constant communication with the Texas Department of State and Health Services and the Texas Division of Emergency Management for the most up-to date information. We are encouraging individuals and organizations to read what is posted on the CDC's website (link below) to make an informed decision on what precautions should be taken. Local emergency personnel have implemented precautionary measures to help prevent exposure and transmission of the virus.
https://www.cdc.gov/coronavirus/2019-ncov/community/index.html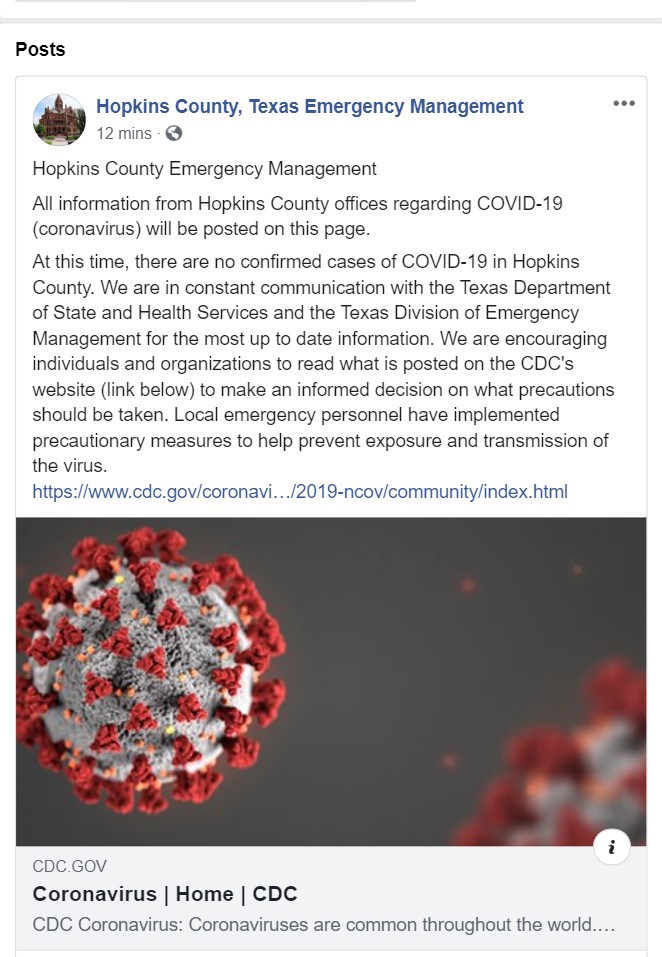 ---