The Hopkins County Commissioners court extended the disaster declaration from last week until April 3rd, which will align with the State of Texas declaration.
The County declaration that was announced last week, limited groups of social gatherings to no more than 10, as well as closing all restaurant dining rooms, and restricts visitation to nursing homes and longterm care facilities. The commissioner's court fulfilled their requirement to review the declaration within 7 days, and adding changes set forth by the Governor in his executive order March 19. The Hopkins County disaster declaration will remain in effect until 11:59 p.m. April 3.
The Governor left it to local officials whether they would take extra steps, like the shelter in place designation put in place by Dallas County. At that time 200 Texas County had no positive cases, including Hopkins County, so he opted not to require such steps for all of Texas. Hopkins County Monday morning, and as of the noon March 23 report from the CDC, continued to have no positive case reports. Thus, measures adopted in the Hopkins County public health emergency disaster declaration go along with the Governor's March 19 Executive Order, Hopkins County Judge Robert Newsom explained.
The disaster declaration, like the Governor's Executive Order, includes four orders in accordance with guidelines from the CDC and President:
Every person in Texas shall avoid social gatherings in groups of more than 10 people.
People shall avoid eating or drinking at bars, restaurants, and food courts, or visiting gyms or massage parlors, provided, however, that the use of drive-thru, pick up, or delivery options is allowed and highly encouraged throughout the duration of the order.
People shall no visit nursing homes or retirement or long-term care facilities unless to provide critical assistance.
Schools shall temporarily close.
The order doesn't prevent people from visiting grocery stores, gas stations, parks and banks, so long as the necessary precautions are maintained to reduce transmission of COVID-19.
All critical infrastructure is to continue operations, and domestic travel is to remain unrestricted in Texas. Governmental entities and businesses are to continue providing essential services, according to the Governor's Executive Order. Working from home is encouraged where possible, as are practice of good hygiene in work places that remain open.
Taking these measures in Hopkins County should help "flatten the curve," that is reduce potential for spread of the COVID-19 or other illnesses in Hopkins County, according to CDC guidelines.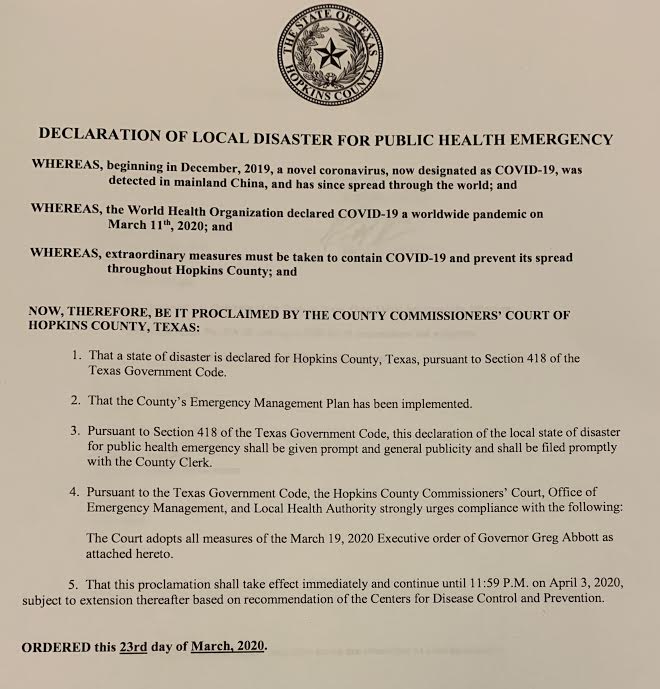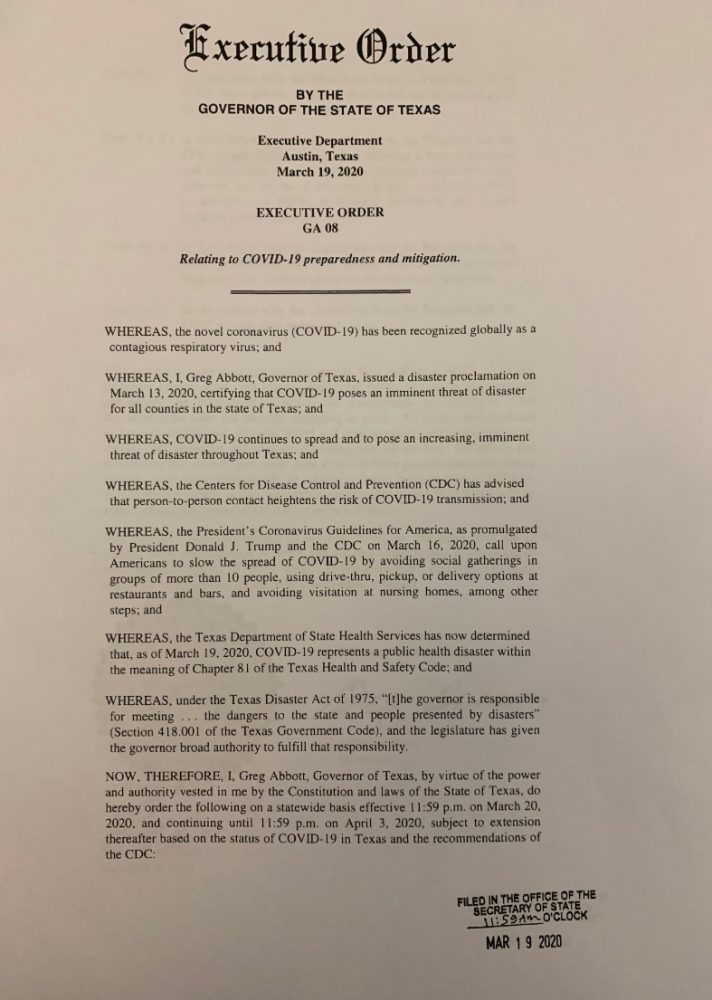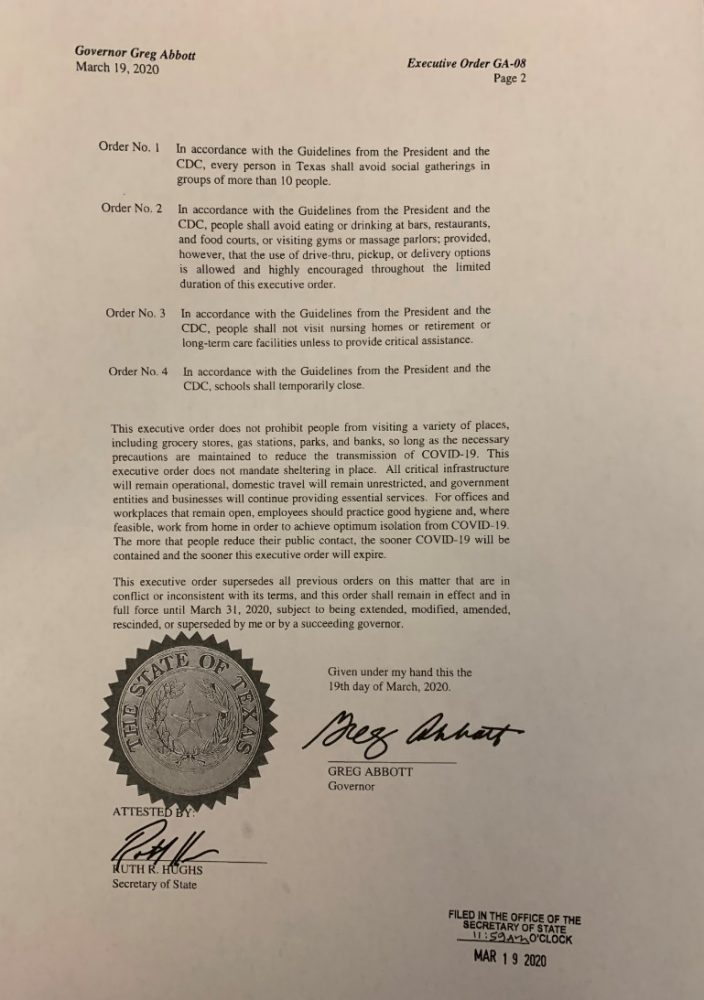 ---