Hopkins County Sheriff's Office is hosting a luncheon on March 19, from 12-1:30 p.m. at the Hopkins County Regional Civic Center "to talk about the new grant program made with the Workforce Solutions to assist with salaries when hiring former inmates."
"We hope our community businesses will consider this as a new opportunity that will not only benefit them and their company but their new employee and the community," stated Angela Price, HCSO Administrative Secretary.
The reintegration program at HCSO is designed to offer more tools to better equip individuals to successfully transition from Hopkins County jail into the community. Several programs are offered at the jail for inmates, including the Trustee Work Program and Trustees Farm, GED classes and various ministries.
The reintegration grant program is designed to help individuals transition to the work force after being released from Hopkins County jail.
HCSO staff encourage business representatives who are interested in learning more about the reintegration grant program, how hiring an ex-offenders through Workforce Solutions Northeast Texas could potentially benefit their organization, to attend the noon business luncheon March 19 at the Civic Center.
For additional information, contact HCSO Chief Deputy Tanner Crump at 903-438-4040.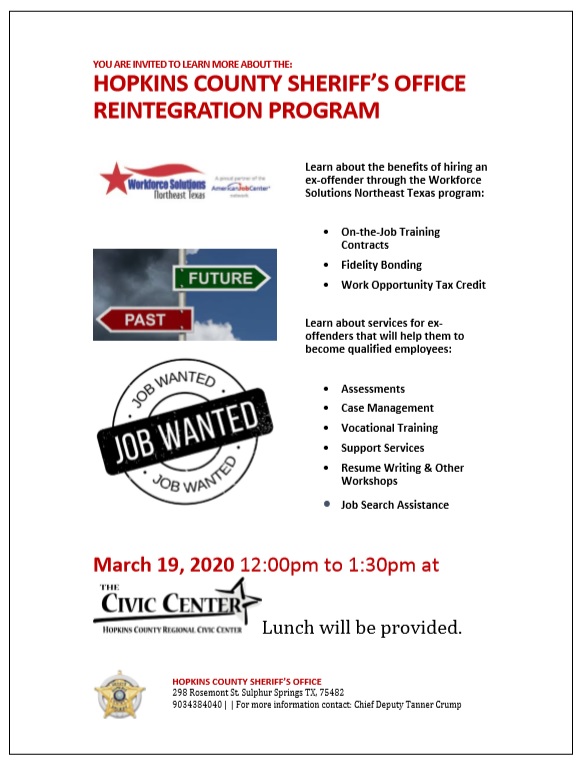 ---