If you enjoy listening to singer-songwriters perform, be sure to put the Freedom Folk Music Festival on your calendar. The event begins at 2 p.m. Saturday, March 14, and continues until 8 p.m. at the Texan Theater, located at 2712 Lee St. in Greenville.
Among this year's performers will be local resident Hannah Kirby, performing with Brad Thompson, who along with his band received the Star Telegram's Fort Worthy Best Local Musician/Band for 2018. Thompson is from Grand Prairie.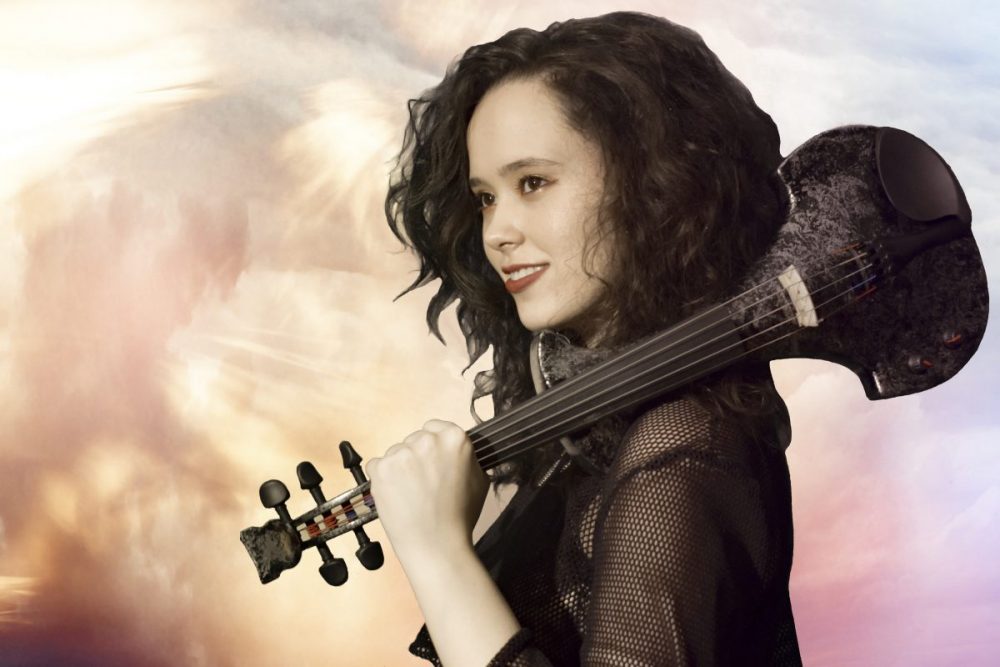 Kirby plans to debut a brand new songs she's working on.
"You'll hear it in its infancy. I'm not quite done with it. It'll be acoustic, as most music at the festival will be. It'll be the raw version of the song," Kirby said.
She anticipates recording and releasing the song as a single. Kirby is currently working on other new music, which she hopes to release either at the end of the year or first part of 2021, which will be "slightly different" from her usual tunes. She said after some soul searching, she's committed to being genuine and honest in her music.
"I feel like this will be the most me of the music I release. I'm a little scared, getting more vulnerable with my music. When you write a song, it's you, who you are," Kirby said. "I'm excited. In a way it's freeing."
She's determined to be authentic, not limiting herself out of fear of what others might think. She doesn't want to look back and regret any chances not taken.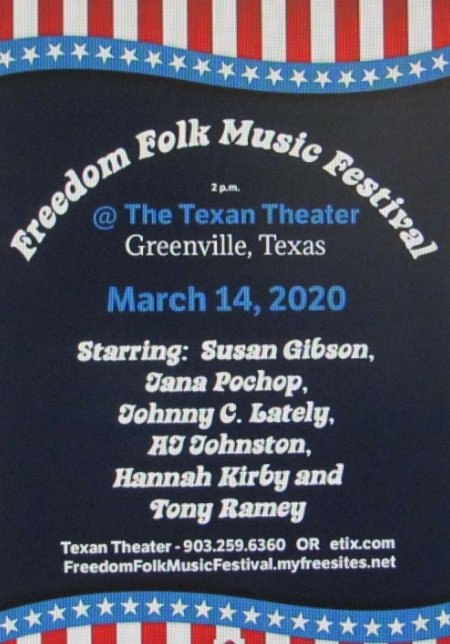 The Freedom Folk Music Festival is one of at least 10 upcoming venues where Kirby is slated to perform. Those who can't get enough of Kirby's music can find information about additional upcoming performances, listen to or find out where to get her original music, as well as any new music as it becomes available, at www.hannakirby.com
The all day Freedom Folk Music Festival will feature mainly original work performed by Texas and area singer-songwriters inside the Texan theater in Greenville, a venue that's an experience in itself with it's "beautiful" art deco vibe and "super nice" seating, according to Kirby.
"It was important to the festival that it'd be local Texan artist," Kirby said. "I think it's going to be cool artistically. It'll be fun."
Also among the performers will be Susan Gibson, who penned the Dixie Chicks' hit "Wide Open Spaces," which was named CMA Single of the Year. She's based in Wimberly, Texas.
The Freedom Folk Music Festival will also showcase Jana Pochop, Tony Ramey, AJ Johnston and Johnny C. Lately.
The Texan Lobby cafe will also be open to offer snacks. The menu includes soups, salads and sandwiches, combos, croissants, scones, cookies, candies, popcorn, breakfast foods, and even a children's meal of grilled cheese or a bowl of macaroni and cheese,with chips. They offer bottle water, Gatorade, sodas, specialty coffees and teas.
The doors at the Texan Theater will open at 1:30 p.m. Saturday, March 14, for the Freedom Folk Music Festival. Tickets may be purchased online at http://texantheatergreenville.com/ or by calling 903-259-6360.