Students are gaining valuable hands-on experience at local businesses, thanks to a practicum offered through the programming and software development endorsement program at Sulphur Springs High School.
That experience helps them build resumes, which aid them when they enroll in college and join the workforce. For a few SSHS graduates, the program has reportedly assisted in providing job opportunities as well.
The Basics
Students following the programming and software development endorsement plan are taking Computer Programming I, AP Computer Science, Computer Programming II and Practicum in Information Technology, according to SSHS CTE Director Jenny Arledge.
The program is one of the smaller programs, enrollment wise. Upper level classes are even small, typically with eight or fewer students per class, the majority of which are male, according to SSHS teacher Matt Wilder.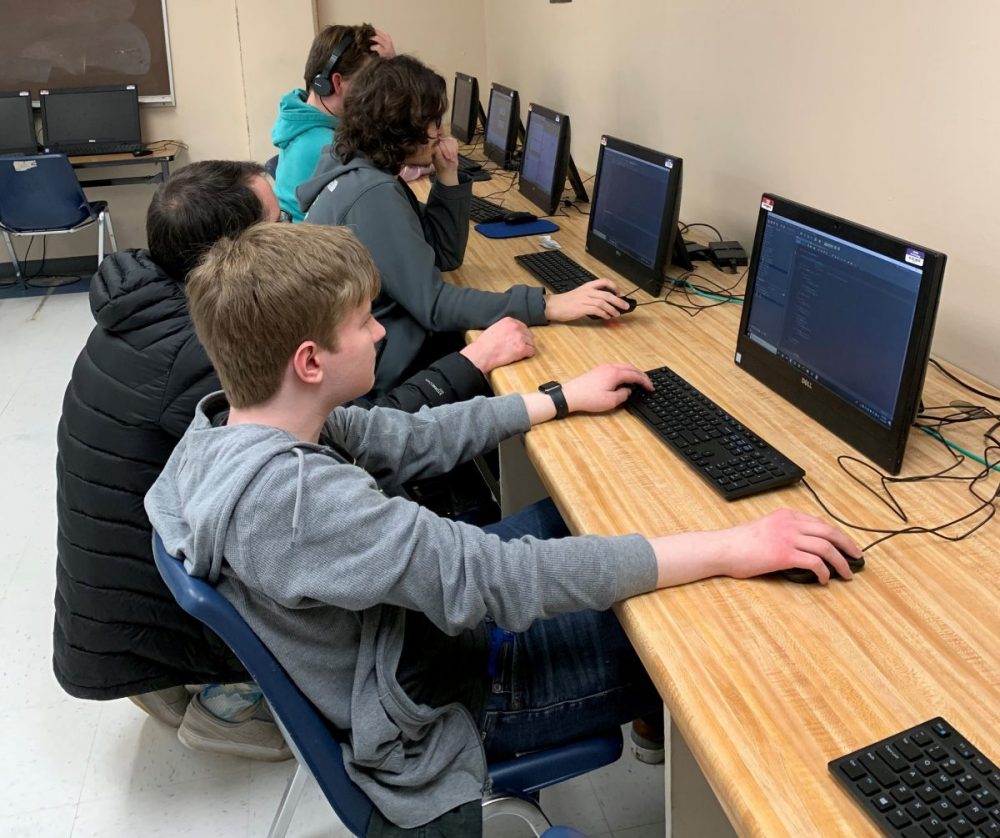 "We don't see a lot of females in computer science. That's something I'd like to see change in the future. In terms of message I'd like to send: come one, come all. I'd like to see anyone who's interested in computer programming, computer science and technology," Wilder said.
"A lot of people are terrified of programming once they see it upfront. There's the misunderstanding that it's going to be like in the movies, you're going to be going crazy like in the Matrix. Then, once they see what it actually is they get overwhelmed and quit," said Harrison Allen, who is enrolled in the AP computer science class. "After you get the handle of basically what it actually is, it's a lot more underwhelming than what the movies make it out to be."
"In the beginning of the year, you're thrown into the deep end a little. Once you get your bearings, you're a pro-swimmer afterwards. It's pretty nice," Ruiz said. "For the people who do stay and have a passion for it, they can excel in it in this endorsement for a very long time," junior Luis Ruiz said.
Class Work
The AP class, Allen noted, basically tasks students with figuring out solutions to programming problems.
"It can be challenging, and it can be fairly easy. It just depends on what problem you're trying to solve. Usually, the earlier problems in a certain lab are pretty straight forward," Allen acknowledged.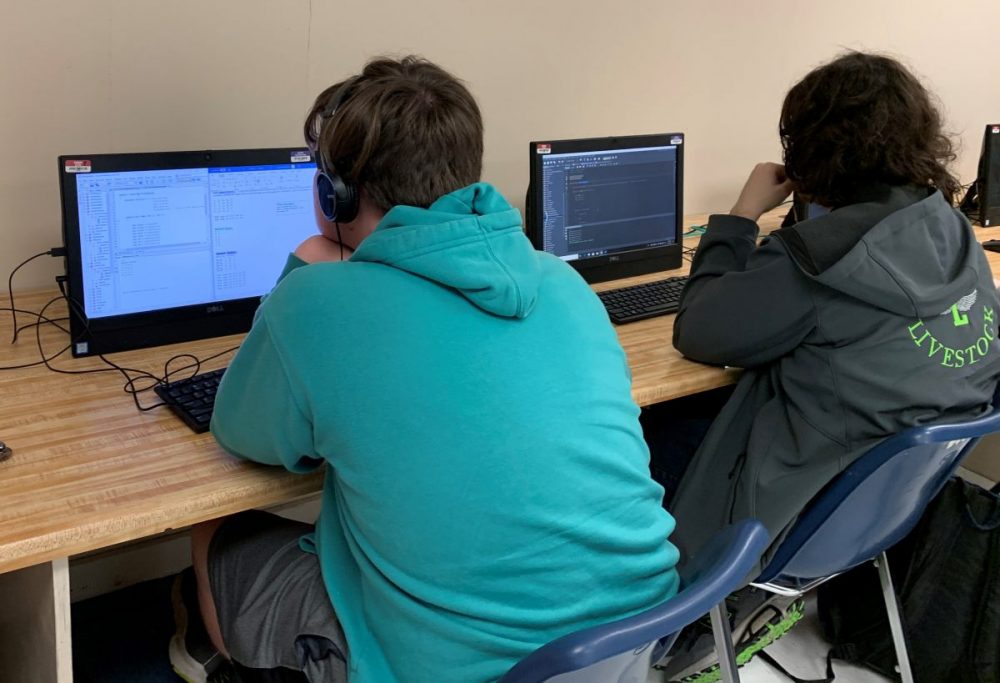 To be successful, students must become fluent in the language. Just as there are several verbal languages, programming has its own languages too. JAVA, C++ and Python are among them.
Effective communication in computer science courses requires an understanding of what certain words mean and how it works. There are different uses for letters and numbers inside programming, Ruiz said.
"It does take a little effort to learn, if you are willing to. If you take that small bit of effort, it goes by really quick," Ruiz said.
As is the case in most languages, where the basics are the same but some terms and uses change along with the slang of the moment, Ruiz explained, computer programming and languages evolve over time, too.
"It's not the same program all the time," Ruiz said. "It's constantly changing. Every generation has to learn from the previous people who have learned it."
Today's programmers will pass along the product they've made to the next generation, who will in turn make it their own, Ruiz said.
As seniors, students can apply for the practicum class, which allows them to shadow professionals in the community, where they are "getting some unbelievable experiences," according to Arledge.
Seniors who successfully complete the requirements can also potentially earn Microsoft Technology Associate certification, a micro certification into programming using JAVA.
"It's something they can us to pad their resume, which says they've achieved this very basic benchmark of programming, which gets them in the door with internship opportunities, which we do have in our program," Wilder said.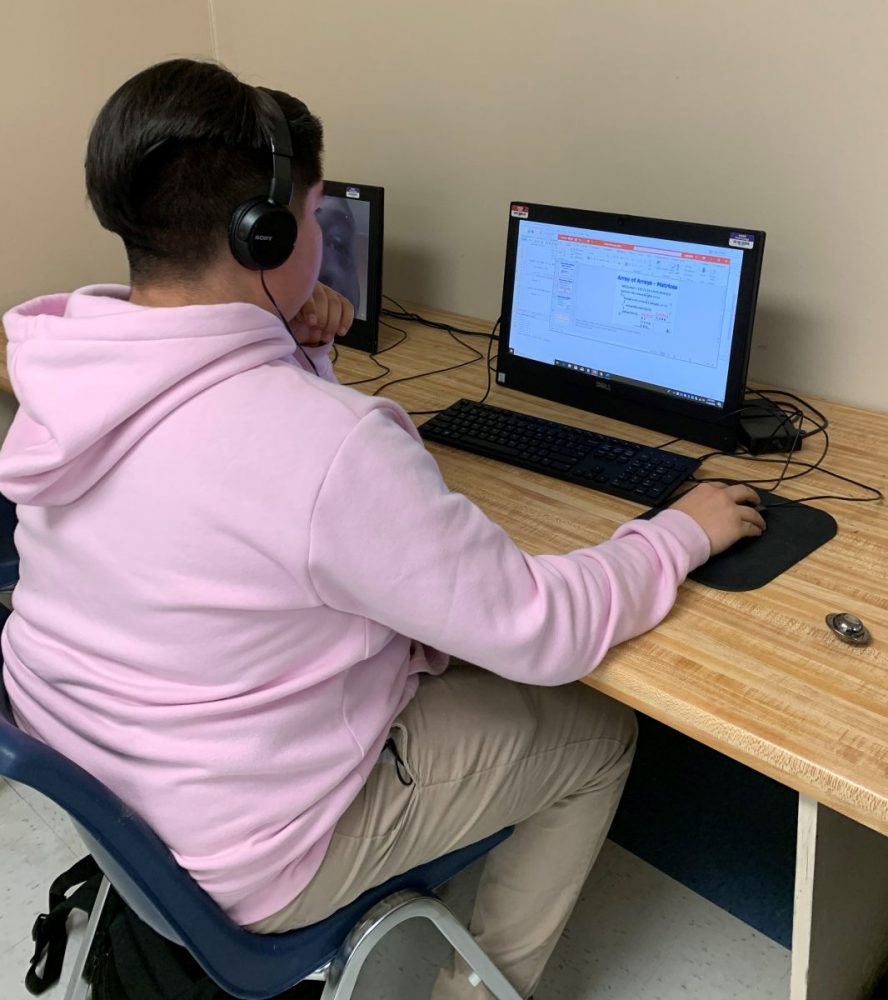 Wilder said students from the class have interned at NetData and Fidelity Express in the past. He currently has six seniors who intern at one businesses.
"They are doing everything from software development, helping them set up their servers there. They have the big computer mainframes. They just went in and replaced the devices that house all their payment devices," Wilder said.
The internship gives them hands-on experience they wouldn't likely otherwise have, which can give them a leg up when applying for jobs in the field or college. A few SSHS graduates have been hired at Fidelity Express, Wilder noted.
"They saw value in those students. Those students were fortunate to stick locally and go to college at Commerce or something like that, and they ended up hiring them as full time workers," the computer teacher said.
To further improve their skills and see how they stack up against peers from others schools, some SSHS students compete in UIL events. Ruiz said competition and similar conferences also provide opportunities for students.
Future Planning
Another class that will be taught in the future at SSHS is cyber security, which for many conjures a setting in which someone is hacking at a computer terminal to prevent someone from overcoming their security protocols.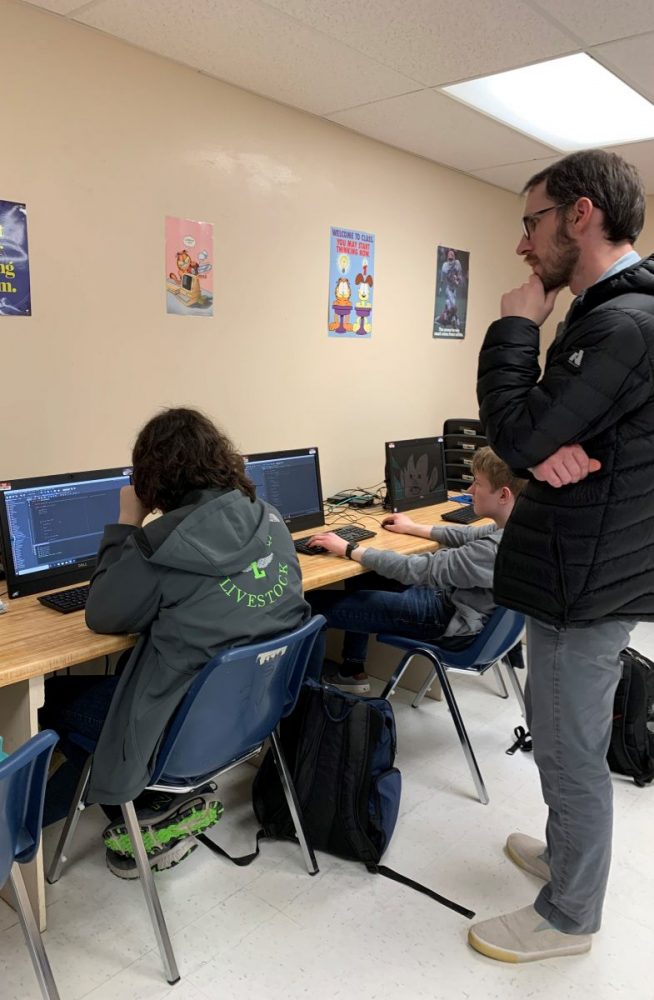 "It's not just how to stop people. It's implementing secure systems, talking about computer systems structure and hardware, the three fundamentals. Everything starts with a physical device, then you get into the logical abstract designs of how to protect yourselves from intruders. It gives a pretty well-rounded picture when we get into it. It's something brand new so it will be my first time teaching the course material. A lot of the foundations of that course as well as the computer programming course are based in programming, which is something I'm excited about," Wilder said.
---
KSST Radio is helping SSHS celebrate Career and Technical Education by featuring interviews with students highlighting a few of the CTE programs offered at school. Check out KSSTRadio.com and our YouTube Channel for more CTE features.