A 21-year-old Como man was jailed Saturday afternoon at the hospital for allegedly assaulting a pregnant woman at their Black Oak Road residence, according to arrest reports.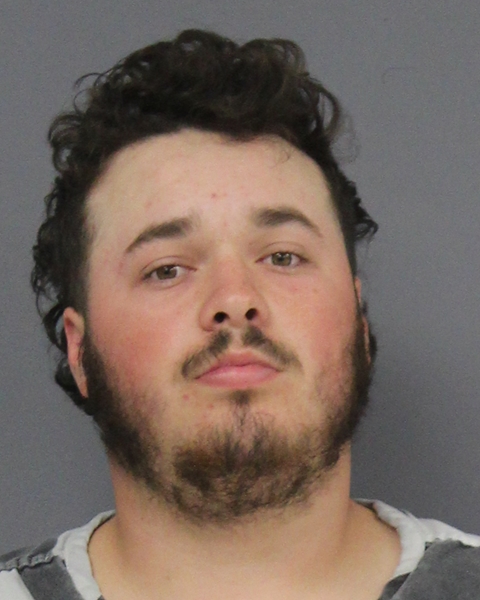 Hopkins County sheriff's officers were contacted at 1:23 p.m. Feb. 29, about a woman being beaten up. Deputies responded at CHRISTUS Mother Frances Hospital Emergency Room. Cpl. Todd Evans spoke to the victim's father at the sheriff's office before also going to the ER, Evans and Deputy Nicholas Marney alleged in arrest reports.
Upon deputies' arrival, they learned both the alleged victim and suspect were both at the ER together. The suspect, identified in arrest reports as Logan Reed Sevier, was alleged to have previously assaulted the woman and "had past problems with getting angry quickly," deputies noted in arrest reports.
The suspect was accused of pushing the woman around inside their residence because she texted her mother. He then allegedly tried to confine her in a bedroom to force her to "talk about the situation." Sevier was accused of holding a firearm to his head, threatening to kill himself. The woman allegedly disarmed Sevier and confined herself in a bathroom with the firearm to prevent him from harming himself, according to arrest reports.
The woman allegedly attempted to contact her mother to transport her to the ER. The woman reported she is five weeks pregnant. Sevier reportedly transported the woman to the hospital. Sevier was taken into custody at the hospital at 2:54 p.m. Feb. 29 for family violence assault of a pregnant woman, according to arrest reports.
Sevier remained in the county jail Monday morning, March 2, on the third-degree felony charge. Bond was set at $25,000, according to jail reports.
---
The Hopkins County Sheriff's Office is located at 298 Rosemont St., Sulphur Springs, TX 75482. Non-emergency calls can be made to (903) 438-4040.