Deputies arrested a 19-year-old Commerce woman after finding suspect psychedelic mushrooms in her wallet, and a container with suspected THC wax residue and other drug paraphernalia in her vehicle during a traffic stop, according to arrest reports.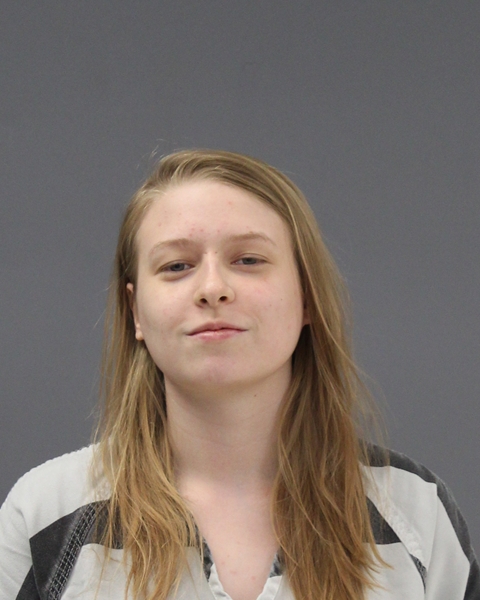 Hopkins County Sheriff's Deputy Aaron Chaney reported stopping a Ford Expedition around 1:30 p.m. March 16 on State Highway 11 west for speeding, traveling 71 miles per hour in a 60 mph speed zone. The vehicle stopped near County Road 4711.
Upon contact, Chaney reportedly asked the driver for her insurance and driver's license. As she was retrieving her wallet, the deputy reported seeing a bag sticking out of it, so he asked her about it. She allegedly handed the bag to him, claiming the contents to be some plants. The deputy suspected the contents to be Psilocybin mushrooms, which are often referred to as psychedelic or magic mushrooms, the deputy noted in arrest reports.
Chaney had both the driver and passenger get out so he could conduct a probable cause search of the SUV. The deputy alleged finding a container with suspected THC wax residue, a black glass pipe, a metal grinder with suspected marijuana residue and other drug paraphernalia. Deputy Richard Brantley was also reported to have arrived on scene to assist with the vehicle search.
The woman, identified in arrest reports as Rebekah Jayde Tittle, allegedly claimed the contraband and was taken into custody and to jail. Brantley reportedly remained on scene with the juvenile passenger until a responsible party arrived to leave with him and the vehicle. The mushrooms weighed 2.2 grams, including packaging, resulting in Tittle being charged with possession of 1 gram or more but less than 4 grams of a Penalty Group 2 controlled substance.
Tittle was released from Hopkins County jail later Monday on the felony charge. Bond for that charge is $10,000, according to jail reports.
If you have an emergency, dial 9-1-1
The Hopkins County Sheriff's Office is located at 298 Rosemont Sulphur Springs, TX 75482. You can reach them for non-emergency matters at (903) 438-4040.