The current owners of Bodacious BBQ have been a part of the Sulphur Springs Community since 2007, and love calling this place home. They want to continue to do all they can to try and help our community during these difficult and uncharted times. They have several employees who work over 30 hours a week and several high school/college students who work part time who depend on their job in order to support their families. With this in mind, they have come up with a plan to ensure their business stays open for them and for the community.
The full menu is still available and they are now offering curbside/carhop service as well as home delivery. Home delivery will be available within city limits, and there will be a $5 delivery fee for orders less than $30. Call 903-885-6456 to place your order. Click on this link for their online menu: Bodacious BBQ Menu
In talking with Jay Isonhood at Bodacious he said, "Our prayers are that we all do our part to help slow the curve of this virus and see that our community returns to normal. We have faith that this too shall pass." It's obvious that customers, employees, and family are very important to the Bodacious business. In talking with the owners, the concern for the customers is apparent, as if they are extended family. Jay added, "During this time, in which we have all had to take a step back and slow down, let's be thankful for our families and value the extra time that we have been given with them."
The family at Bodacious wants to provide the BBQ while you spend time with your loved ones. From their family to yours, Bodacious is a hometown tradition.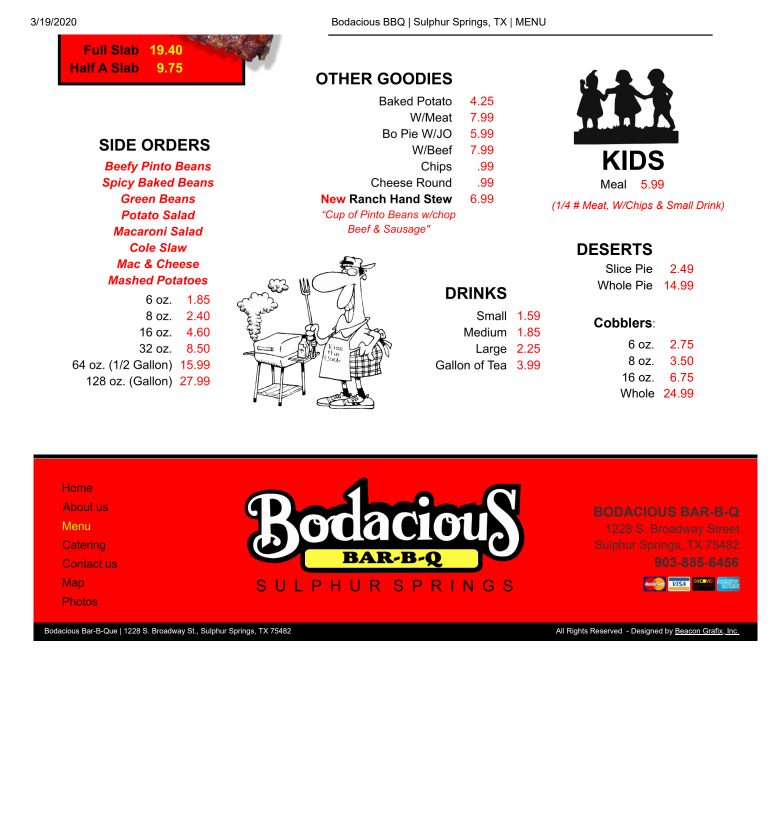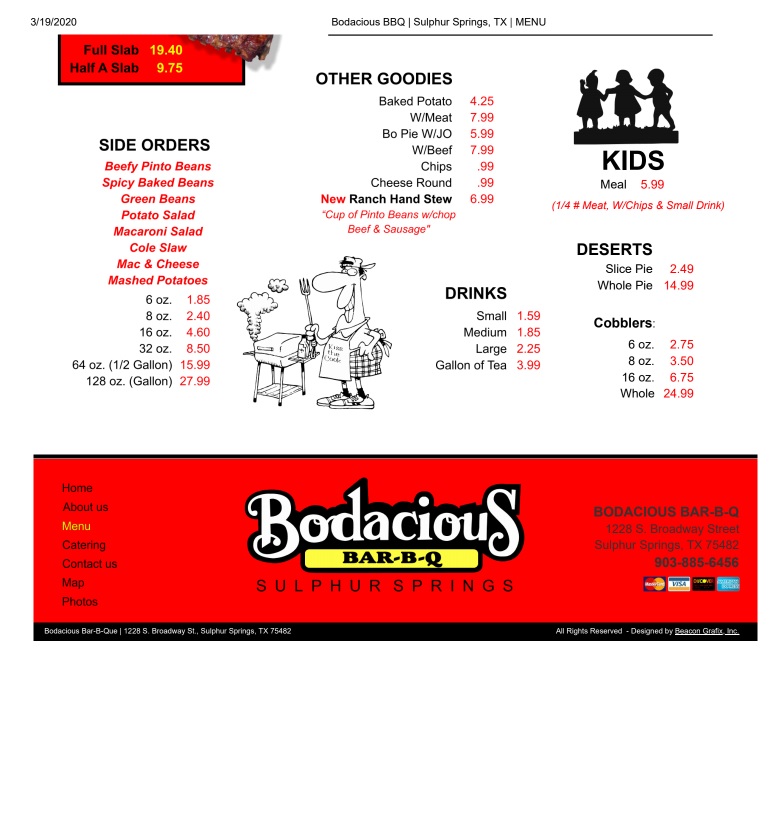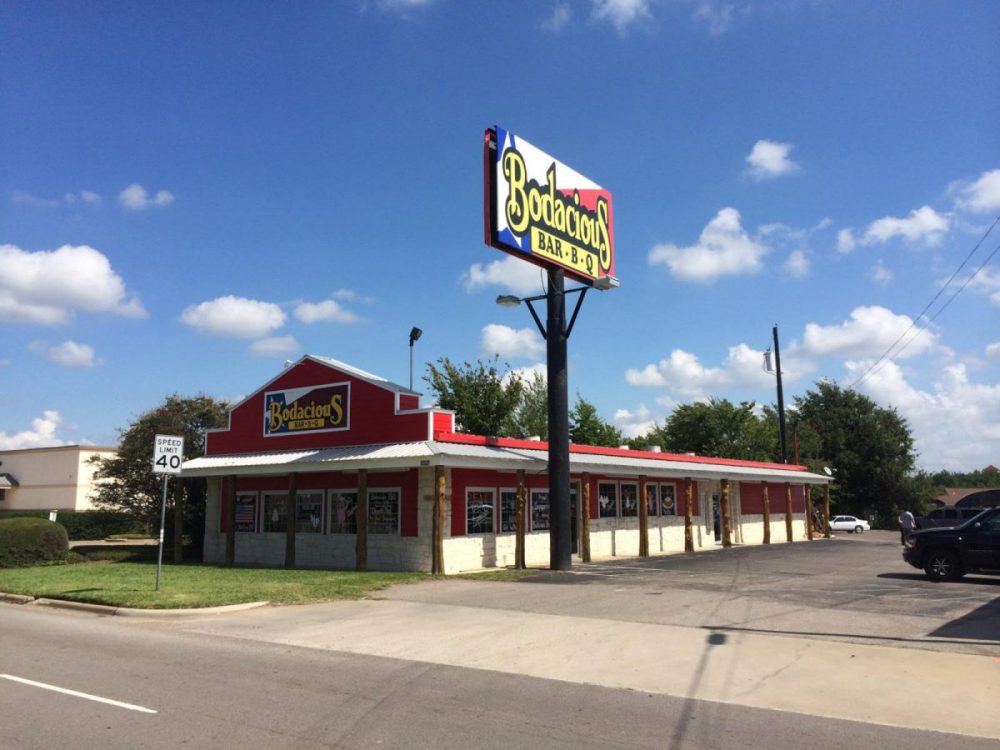 ---