A mobile home in the Pickton area was destroyed by a fire late Tuesday morning. No injuries were reported in the County Road 2392 blaze, according to fire reports.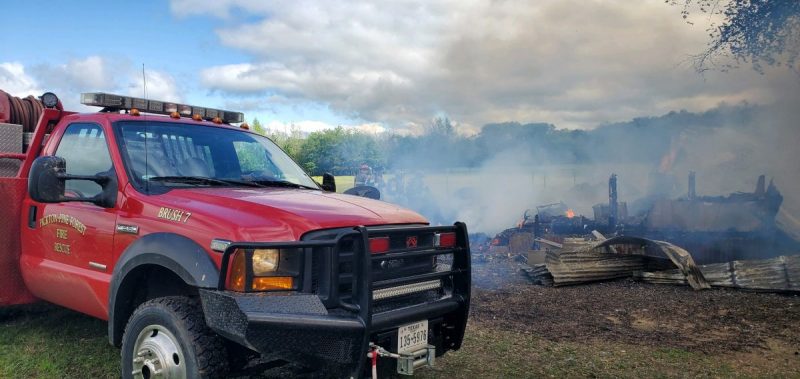 Hopkins County, Pickton-Pine Forest, Como, Brinker and Saltillo firefighters were dispatched at 10:16 a.m. March 31, to what was reported as a structure fire on County Road 2392 near Pickton. Hopkins County sheriff's officers responded to assist at the scene as well, according to firefighters.
Upon arrival, PPFVFD members reported the structure had burned beyond salvaging. All other responding departments except Hopkins County Fire Department were disregarded prior to arrival, according to fire reports.
The resident reportedly told firefighters his dog barking woke him up. He said he saw heavy smoke and exited with his dog, getting a safe distance from the blaze before calling for help. Neither the occupant nor dog were reported to have been injured; the home and its contents were destroyed, however, the county fire marshal reported.
The cause of the blaze at this time is undetermined. The resident indicated he will be able to at least temporarily stay with relatives, according to HCFD reports.