A 28-year-old Como woman was accused early Friday morning of endangering her three young children by striking a gate so hard it caused significant damage to the pickup she was driving. She allegedly told sheriff's officers she acted in anger at her boyfriend.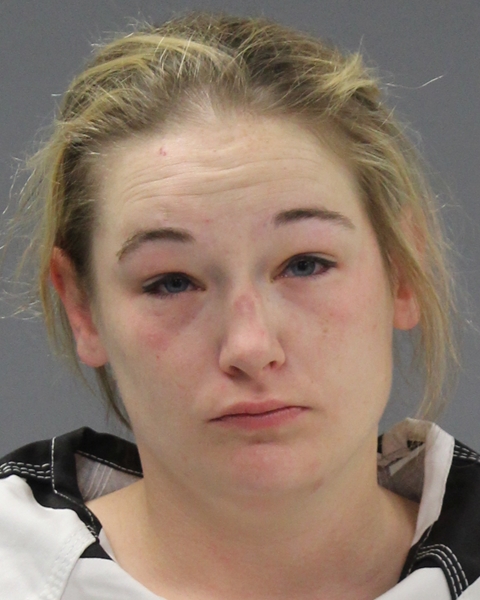 Hopkins County Sheriff's Deputy Thomas Patterson and Deputy Chris Baumann were dispatched at about 11:35 p.m. March 19 to a Main Street address in Como, TX. Upon arrival deputies observed where a vehicle had left the driveway, after impacting a pipe gate entrance.
Sabrina Nicole Floyd was reportedly transported to an area hospital for a physical evaluation. After being released from the hospital, Floyd was transported to Hopkins County Sheriff's Office, where she agreed to be interviewed by Patterson and Baumann.
The woman was alleged to have been under the influence of alcohol when she put the vehicle in reverse; her three children, ages 3, 6 and 8 years, were in the vehicle.
The woman allegedly admitted to the deputies that she had become infuriated that her "short time boyfriend" had locked the front gate to the property. In a fit of rage she then loaded her three children into the vehicle and "reversed into the gate, causing significant damage to the vehicle on the passenger's side, including causing the skin of the vehicle to be opened up near where the juvenile 8-year-old child was seated," Baumann and Patterson alleged in arrest reports. After hitting the gate, the vehicle reportedly slid into the SH 11 embankment.
To inflict the amount of damage caused, the vehicle had to have been accelerated at an aggressive rate. This particular stretch of State Highway 11 is routinely busy with large semi truck tractors hauling loads of cattle feed and milk.
The Interview
In the interview the female admitted to being in a rage. She also admitted to knowing there were tools just feet from where the vehicle was parked which could have opened the gate. "The accused did have other means or egress that would not have endangering the three children. The accused by her actions and recount of the night's events, knowingly and recklessly placed her 3 children in imminent danger of death, bodily injury or physical or mental impairment. With the female's admittance of these actions, she was placed into immediate custody to protect the children from her actions," Patterson and Baumann wrote in arrest reports.
Sabrina Floyd was booked into Hopkins County jail at 2:15 a.m. March 20 on three counts of endangering of a child-criminal negligence, a state jail felony offense. She remained in Hopkins County jail Saturday morning. Her bond was set at $5,000 per charge, according to jail reports.
---
The Hopkins County Sheriff's Office is located at 298 Rosemont St., Sulphur Springs, TX 75482. Non-emergency calls can be made to (903) 438-4040.