A&M-Commerce creates tuition-free path for GISD students with 'Greenville Pledge'

COMMERCE, TX— Most Greenville High School graduates will be able to attend Texas A&M University-Commerce without paying a dime in tuition costs, thanks to a new agreement between Greenville ISD and the university.
The Greenville Pledge program ensures that students whose parents qualify – typically with an annual household income of less than $50,000 – will have their tuition covered by a combination of federal and local aid. The Greenville Pledge is a continuation of the growing partnership between GISD and A&M Commerce.
For GISD students, who can commute to Commerce, the Greenville Pledge offers something never offered before: a seamless transition and a college education at no cost. Currently, 20 graduates from GHS attend A&M-Commerce, which is the most in the last five years.
"The Greenville Pledge is just another way that A&M-Commerce is working to keep higher education affordable and accessible," A&M Commerce President Mark Rudin said. "Financial obstacles should not block ambitious students from achieving their goals. We are pleased to expand our partnership with Greenville ISD on this tuition assistance program to ensure students access to a quality education."
Opening doors for students to have bright futures in college, careers and the military is a top priority for GISD Superintendent Dr. Demetrus Liggins and the GISD Board of Trustees.
"This is a difference-maker for our students, especially those who may be the first generation in their family to attend college," Liggins said. "The two biggest obstacles for our graduates are college admission and tuition and other expenses. Our agreement with A&M-Commerce provides a pathway for our students to clear both hurdles."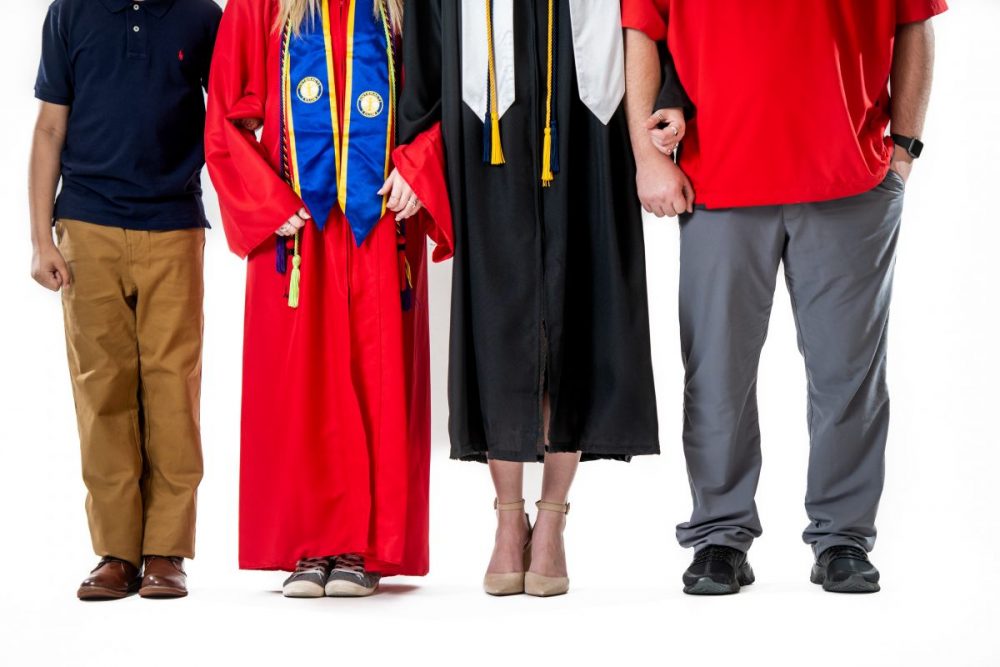 In addition, to the Greenville Pledge, GISD and A&M Commerce are partnering on the following initiatives and events:
Quick Start: Scholarships for GISD teachers, ranging from $500 to $1,000, and one full-ride scholarship, which was recently awarded to New Horizons High School teacher Millie Edwards.
Rising Lion: GISD students who live on campus will receive significant discounts, including tuition, room, board and books by attending summer school. It will allow them to begin their college careers early and make a smooth transition to college life.
Come learn more about the Pledge and the unique advantages Greenville High School students have during College Night. Here are the details:
When: 5:30-7:30 p.m. Thursday, March 5
Where: Greenville High School, 3515 Lions Lair
What: GISD parents and students of all ages are invited to learn all about searching for the right fit in a college or university and the exclusive advantages A&M-Commerce is offering to GISD students.
In advance: Students can apply for financial aid and apply for admission on site. It is recommended that families complete the FAFSA financial aid form before March 5. For assistance with the FAFSA, contact GHS College and Career Advisor Tina Pitt at [email protected]
To learn more about the Greenville Pledge, click HERE.
#
About Texas A&M University-Commerce: A&M-COMMERCE serves rural and metropolitan East Texas with distinction, consistently delivering on a promise that our founder, Professor William Leonidas Mayo, made more than a century ago: "No industrious, ambitious youth shall be denied an education if I can prevent it." We are committed to our university's mission: Educate. Discover. Achieve.
Programs are delivered on-site at the Commerce campus as well as in Corsicana, Dallas, McKinney, Frisco and Mesquite. Many courses are also available online. Students may choose from more than 135-degree programs at the bachelor's, master's and doctoral levels. A vibrant student life experience includes 14 NCAA Division II athletic teams, a thriving Greek system and more than 120 student organizations.
About the A&M System: The Texas A&M University System is one of the largest systems of higher education in the nation with a budget of $4.69 billion. Through a statewide network of 11 universities and seven state agencies, the Texas A&M System educates more than 150,000 students and makes more than 22 million additional educational contacts through service and outreach programs each year. System-wide, research and development expenditures exceeded $996 million in FY 2017 and helped drive the state's economy.