Members of the Yantis FFA Chapter were invited to the KSST Studios on Wednesday morning February 12, 2020 to talk about their projects and upcoming activities. FFA Advisor and Ag teacher Stephen Frederick and six student officers joined Enola Gay on the KSST Good Morning Show.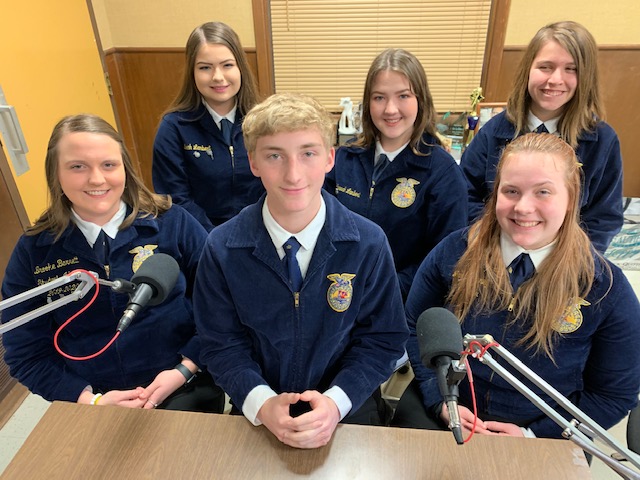 The Yantis FFA Chapter takes part in the Wood County Livestock Show annually, and the school Chapter also has an event coming up this Spring.
President Brooke Barrett is also one of the Area officers, and she will attend the Area Council meeting in Sulphur Springs on February 24.
Advisor Frederick is taking the Chapter in a field trip to Austin later this month to take a tour of the Texas Capitol as well as the Agriculture Museum. They will also spend time visiting the chambers of the House Of Representatives.