The Wildcats Basketball Team, ranked #10 in Class 5A, wrapped up district play with a 58-45 win over Lindale Tuesday night, February 18, at the main gym at Sulphur Springs High School on Senior Night. The Wildcats finished second in district as Mount Pleasant took the district championship, with a 55-51 win at Greenville Tuesday night. Lindale and Texas High will also be playoff bound.
Tuesday the Wildcats got off to a good start and led Lindale, 18-8 after the first quarter. The Wildcats led 29-20 at halftime and 46-32 after three quarters. The Eagles made a run in the fourth quarter, but could get no closer than 7 points. Senior Grayson McClure then hit two big three pointers to get the lead back up to 13 points. Senior Day Day Hall made probably his last home game count scoring 20 points. Seniors Cameron Kahn and McClure both had 12 points. Junior Boo Wilkerson scored 8 points. Sophomore Justin Haire, back from illness, scored 4 points. Junior point guard Lamodrick Johnson added 2 points. Lindale's Jacob Koeshall led all scorers with 22 points.
The Wildcats end district play with an 8-2 record. Their season record is now 26-8. The Wildcats will now face Lufkin in a bi-district playoff game next Monday or Tuesday with details to be determined.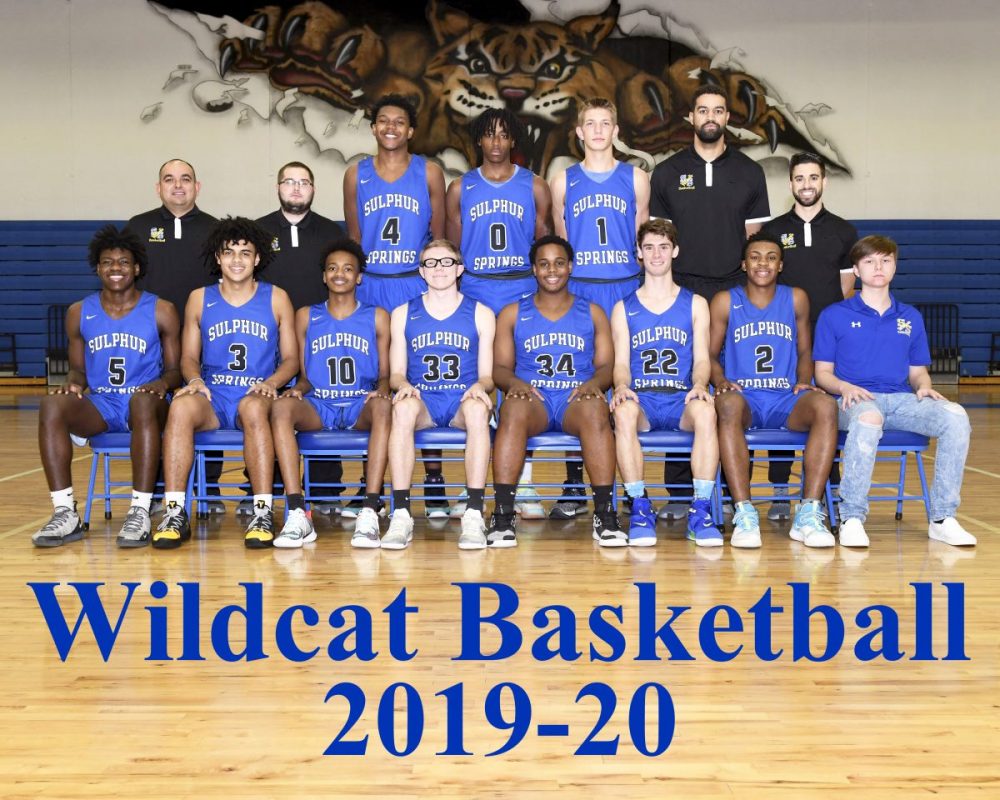 ---
KSST is proud to be the official Wildcat and Lady Cat Station. We broadcast Sulphur Springs ISD games year round live on radio. When allowed, we also broadcast games via our YouTube channel.