The Wildcats Basketball Team fell out of a first place tie in district play after a 45-31 loss at Mount Pleasant Friday night, Feb. 7.
The Wildcats got off to an okay start, leading 13-10 after one quarter. Then, the offensive wheels came off for the Wildcats.
The Wildcats managed only 2 points in the second quarter while Mount Pleasant scored 11. The Tigers were up 21-15 at halftime. Offensive woes continued for the Wildcats as they were outscored 10-9 in the third quarter and 14-7 in the final period. The Wildcats were held to 18 points over the last three quarters.
Senior Day Day Hall had a good game with 15 points including 2 three-pointers. Senior Grayson McClure had 6 points on 2 made threes. Junior Lamodrick Johnson had 4 points. Boo Wilkerson and Cameron Kahn had 3 points each.
Mount Pleasant freshman point guard Payton Chism led the Tigers with 17 points. That included three made free throws right before the half and a three-point basket at the buzzer at the end of the third quarter.
The Tigers now lead the district with a 6-1 record and their season record is 26-3. To wrap up the district championship, Mount Pleasant will have to be road warriors as they lose district play with three road games.
The Wildcats, ranked #8 in Class 5A, slip to 5-2 in district play and 23-8 overall. The Wildcats close out district play with a three game home stand. It begins Tuesday night as Texas High comes to town.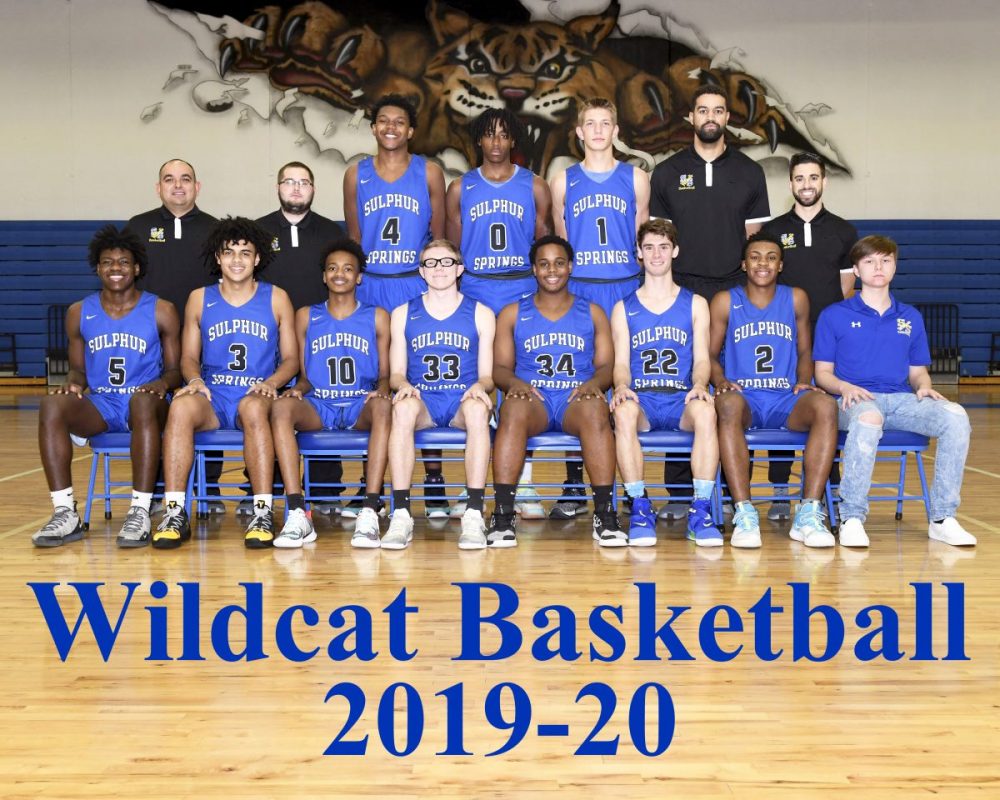 ---
KSST is proud to be the official Wildcat and Lady Cat Station. We broadcast Sulphur Springs ISD games year round live on radio. When allowed, we also broadcast games via our YouTube channel.