Wildcats Basketball Team Uses Late Run to Put Away Texas High, 57-48 at Home
Early in the fourth quarter, Texas High was still hanging around in their game with the Wildcats Basketball Team trailing just 45-41 in Sulphur Springs Tuesday night (February 11). Then in an instant, the Wildcats got some key steals and converted some fast break baskets to score 8 straight points and push their lead out to 53-41. It was a lead the Tigers could not overcome as the Wildcats took at 57-48 win. Seniors Day Day Hall and Cameron Kahn were key players in the fourth quarter spurt. The Wildcats also got a good start in the game taking a 21-13 lead after the first quarter. For the next two quarters, the Tigers kept reducing the lead. The Wildcats led by 7 at the half and just by 4 points after three quarters. The Wildcats outscored Texas High, 15-10 in the fourth quarter to finally pull away from the Tigers. The Wildcats had three players in double figures. Kahn scored a team high 14 points. Boo Wilkerson had 11 points. Hall ended up with 10 points. 6-foot-6 Sophomore Justin Haire played some of his best basketball of the season scoring 9 points. Grayson McClure scored 6 points on two made three-pointers. Point guard Lamodrick Johnson added 4 points. Senior Justin Brock scored 3 points. Texas High Senior C.J. Kelley led Texas High with 14 points. The Wildcats, ranked #10 in Class 5A, improved their district mark to 6-2. Their season record is now 24-8. The Wildcats play game two in their three game district home stand against Royse City Friday night.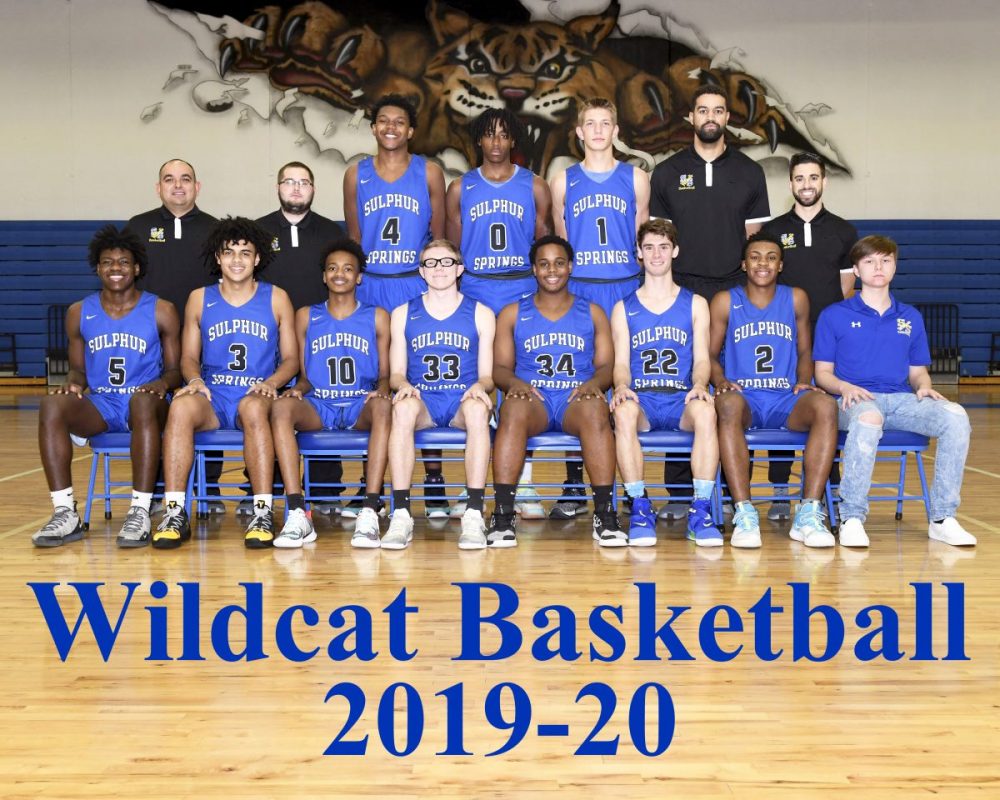 ---
KSST is proud to be the official Wildcat and Lady Cat Station. We broadcast Sulphur Springs ISD games year round live on radio. When allowed, we also broadcast games via our YouTube channel.