The Wildcats and Lady Cats Track Teams got a bit of an early start on track season by competing in a tri-meet at Lindale with Jacksonville Thursday. Both teams featured lots of young athletes so the relaxed atmosphere was a good way to ease into competition. There were no throwing events because the ground was too muddy. Jumping and running events were held.
Matt Young returns as Wildcats Track Coach. He said sophomore Weston Fields, who hasn't high jumped since the 7th grade, cleared 5 feet 8 inches. Coach Young said Landon Fields and Caden Eaton were in the triple jump and had marks in the 40 foot area and in the long jump where they got to around 19 feet. He said marks were very informal. Distance runner Jose Mejia won the 3200-meter run. Coach Young said Mejia and Evan Patrick, Camden Fuller and Kyle Snell all did the 3200, 800 and 1600 meter runs in the span of about 4 hours. He said teams could put as many as 5 athletes in any event. The 4X100-meter relay got the stick around but got nipped at the end by Jacksonville. The relay team consisted of Caden Davis, Kaden Wallace, Weston Fields and Caden Eaton. Nabian Ramirez ran the 800-meter run in 2:05. Coach Young said if Ramirez lowers the time to around 1:58 he could challenge for a regional spot. He said he broke in a lot of athletes on the 110-meter and 300 meter hurdles. Hurdlers included Landon Fields, Daniel Elam, Cameron Hargrave, C.J. Johnson, Caleb Massey, Matthew Brown and Antonio Kessler. Coach Young said all the guys cleared all the hurdles. He said Ricardo Torres and Nabian Ramirez had good legs on the 4X200-meter relay. Torres also ran 54.3 in the 400-meter race. Wildcats running the 200-meter race were C.J. Williams, Caden Davis, Kaden Wallace and Bryson Lacy. Coach Young said Ricardo Torres, Camden Fuller and Weston Fields had good legs in the 4X400-meter relay.
Ross Hicks is the new Lady Cats Track Coach. He said Myssiah Dugan, Bre'Asia Ivery and Aliyah Abron did a good job in the long jump. Coach Hicks said his three high jumpers, Aliyah Abron, Brooklyn Burnside and Dalanee Myles, all had some success. He said he has high hopes for them this season. Pole vaulter Claire Bybee cleared 10 feet 6 inches, not too far from her record 11 feet. The Lady Cats 4X100-meter relay team of Aliyah Abron, Bre'Asia Ivery, Myssiah Dugan and Vanessa Wayne, won the race with a time around 51 seconds. The Lady Cats 4X200 meter relay team of Aliyah Abron, Bre'Asia Ivery, Myssiah Dugan and Justice Jones took second with a solid time. Coach Hicks said the relay teams got the stick around but he added the hand offs needed some work. Bre'Asia Ivery won the 100-meter race. Coach Hicks said Dalanee Myles ran a good 400-meter race. Lainey Hurst took first in the 800-meters and Mikayla Jimmerson was third. Senior Sydney Washburn won both the 1660-meter and 3200-meter runs.
The annual Sulphur Springs Meet is next on Friday, February 28. There will be 7 schools there. Field events start at 4 p.m. with running events beginning at 6:30 p.m.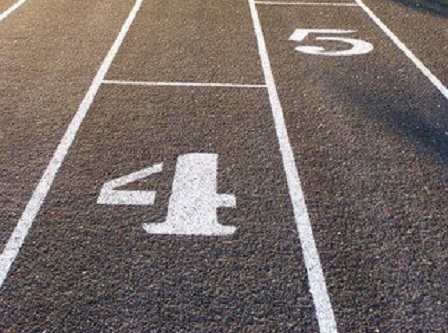 ---
KSST is proud to be the official Wildcat and Lady Cat Station. We broadcast Sulphur Springs ISD games year round live on radio. When allowed, we also broadcast games via our YouTube channel.