The side of a FM 275 north business sustained significant damage as a result of a vehicle crashing into it overnight Wednesday, according to sheriff's reports.
County officials were first alerted at 1:25 a.m. Feb. 6. A sheriff's deputy reported a vehicle had struck a building at 4678 FM 275 north in Cumby. Another caller reported "whole side of a building looks like a car drove through it," according to sheriff's reports.
The driver apparently abandoned the vehicle inside Craving's Fish Fry after crashing into it.
Hopkins County and Cumby firefighters, sheriff's deputies, Cumby police and troopers reportedly responded. The crash is reportedly being investigated by Texas Department of Public Safety. Officials at the Sulphur Springs DPS office said they could not comment on the crash as it's still an active investigation.
Business owner Sandy Ramsey, in the early morning hours posted photos on her Facebook page of the damage. She said the driver had yet to be accounted for.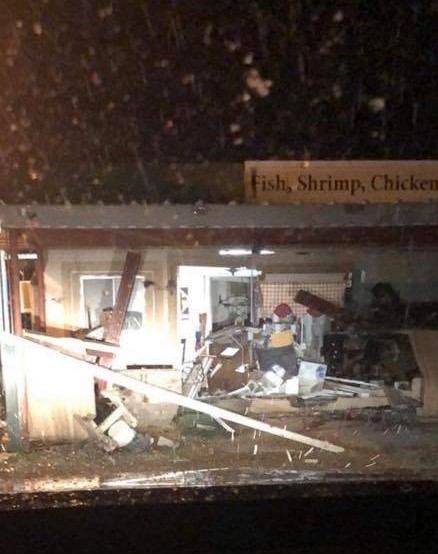 "They are still looking for the driver but looks like he does not have a drivers license or insurance! Will be calling the insurance company when they open and see where we go from here," one post from Ramsey stated.
Ramsey at 1:36 a.m. Thursday morning, Feb. 6, posted the following to her Facebook account: