Please note the date this week of our last Hopkins County Reads program for our current book selections.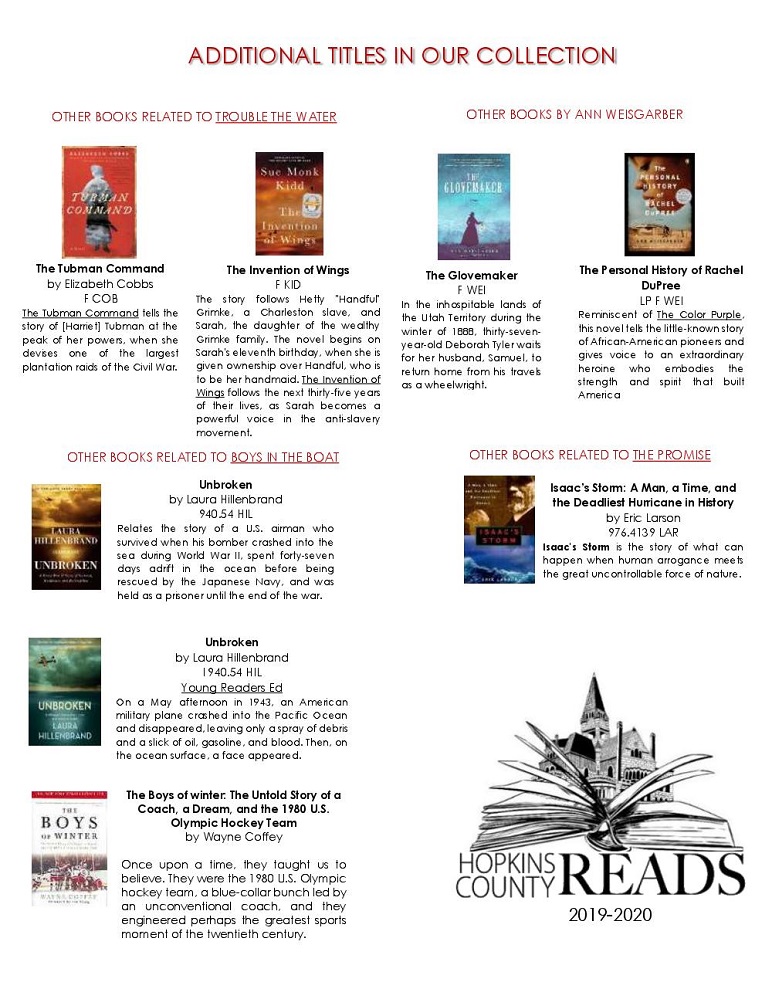 We will welcome Ken Hanushek, PJC History professor, to talk about past Olympic inspirational moments along with the wonderful book, Boys in the Boat by Daniel James Brown.
All this will happen at the library Thursday night February 27 at 6pm. Don't miss it!