The TAMUC Rodeo program will be competing in Athens, TX this weekend. The Trinity Valley Rodeo will be held at the Henderson County Fair Complex just outside of Athens.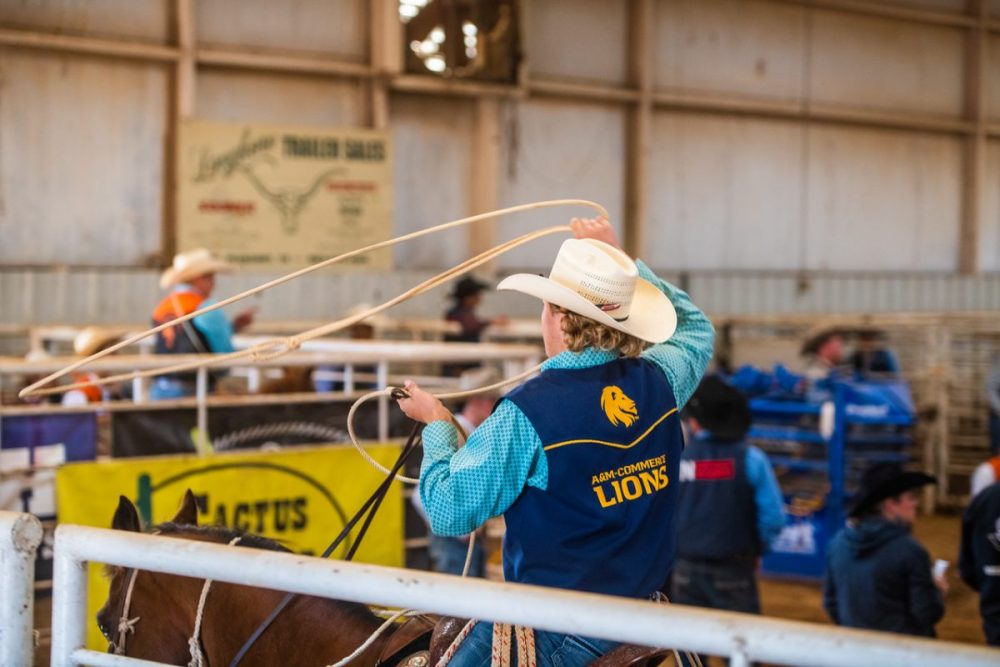 Performances will begin at 7:30 p.m. each evening at The Henderson County Fair Park Complex with slack beginning at 12 p.m. Friday and 11 a.m. Saturday.
All proceeds generated by the rodeo are given back to the students to further their education.
General admission tickets are $5 each and may be purchased on the night of the performance at the gate. Free admission to children 12 and under and TVCC students with an ID.
Future Rodeo Dates Include:
February 21 – 22 at the Hopkins County Civic Center
March 13 – 14 at Texas A&M
April 3 – 4 at Hill College Hillsboro
April 17 – 18 at Wharton County Junior College