An 18-year-old Sulphur Springs resident reportedly caught officials' attention by walking on the wrong side of Lamar Street around 10:45 p.m. Friday, Feb. 7. He then attempted to walk away from the officer instead of stopping when issued commands by the officer, according to police reports.
Officers alleged one hand and arm were extended away from the teen's body as he walked away from the officer. The officer "physically stopped" the man "with the least amount of force necessary" and put him into handcuffs, Sulphr Springs Police Officer Zach Brown alleged in arrest reports.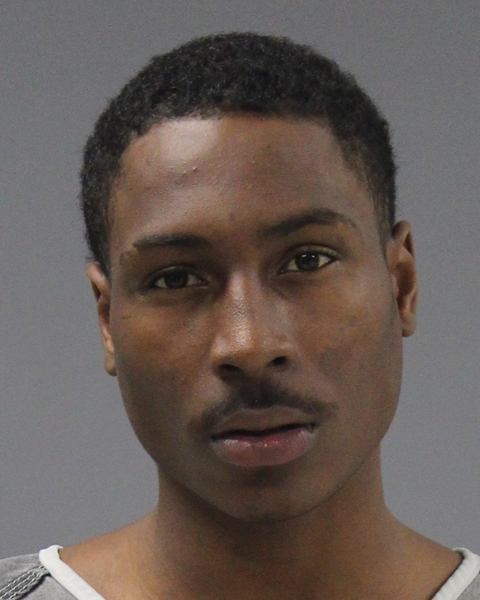 The officer then searched the immediate area where the teen had been, and located a clear bag containing suspected crack cocaine in a yard where the teen had walked, Brown alleged in arrest reports. The contraband allegedly weighed 3.6 grams and tested positive for cocaine, resulting in Galen Jahiem Wright's arrest.
Wright, who is noted in reports to be known by the alias "G-Money," was booked into Hopkins County jail, where he remained Saturday morning, Feb. 8. His bond was set at $10,000 each on the possession of 1 gram or more but less than 4 grams of a Penalty Group 1 controlled substance in a drug-free zone (due to the arrest location's proximity to Pacific Park) and tampering with evidence, according to jail and arrest reports.
Feb. 7 marked the second time in five months that Wright has been booked into the county jail. He was also arrested Sept. 18, 2019, for possession of less than 2 ounces of marijuana in a drug-free zone and on a traffic warrants. He was released from jail Sept. 19 on $2,000 bond on the marijuana charge, according to jail reports.
KSSTRadio.com publishes Sulphur Springs Police Department reports and news. The Police Department is located at 125 Davis St., Sulphur Springs, Texas. Non-emergency calls can be made to (903) 885-7602.
If you have an emergency dial 9-1-1.
The Sulphur Springs Police Department continues to serve its citizens with pride in its overall mission and will strive to provide the best possible police force in the 21st century.