Sulphur Springs High School Theatre Department will offer local residents a sneak peak at the One Act Play the student will perform at competition on Tuesday. They will perform Kristine Thatcher's OAP "Emma's Child" at 2:30 p.m. Sunday, March 1, in the Sulphur Springs High School Auditorium.
In "Emma's Child," seniors Rachel Bramlett and Chase Berry portray Jean and Henry Farrell, who, after years of unsuccessfully attempting to have a baby of their own, decide to adopt. Sophomore AllieGrace Woodard plays Emma, the birth mother who approves of the couple. Then, they begin awaiting the birth of their child.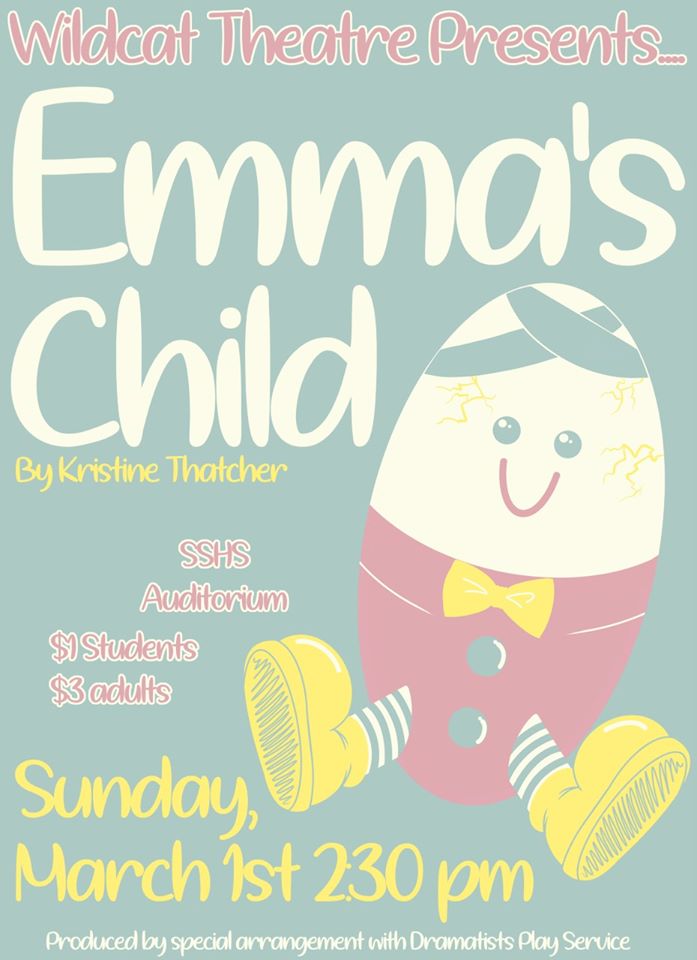 When the time comes, it is not a happy occasion, however, as the baby boy Robin, is born hydrocephalic and will not live long. Jean falls for this child anyway; the attention she pays to Robin not only threatens to tear her marriage apart, but causes trouble at the hospital as well. Jean's best friend Franny, played by junior Rorie Young, and some loving nurses (portrayed by juniors Anthony Arroyo and Hannah Shultz, help Jean as she deals with the ensuing problems
Junior Haylee Fletcher and sophomores Emilie Gotcher, Caleb Talmage, and Lucy Braddy round out the cast.
Stage Manager sophomore Anayeli De La Cruz and Technical Stage Manager sophomore Brandon Williams lead the technical team of which includes senior Alex Walker; junior Gregg English; sophomore Heather Horne; and freshmen Danielle Verlander, Ricardo Chavarria, Markida Hood and Khira Young.
Tickets for the SSHS Theatre production are $1 for students and $3 for adults.