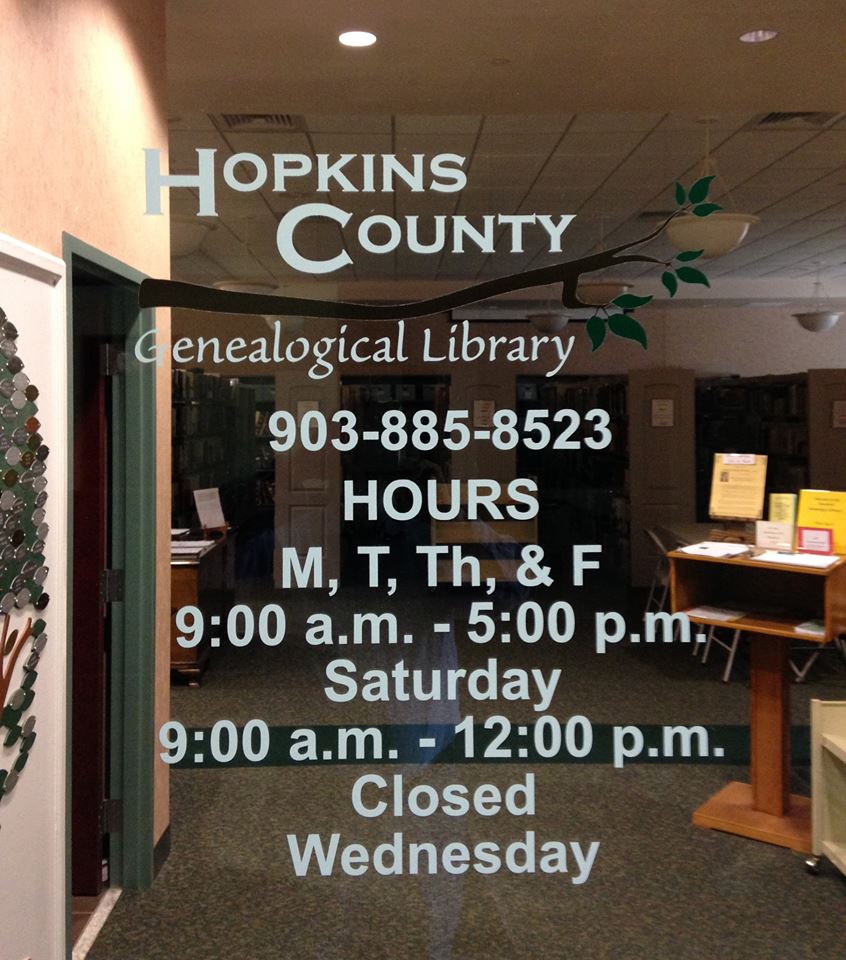 More and more people are getting involved in researching their family tree or the history of their property. There is an organization in Hopkins County with members who are quite knowledgeable as well as helpful with resources and tools for research. The Genealogical Society meets monthly on the third-Thursday evening at 7pm. Visitors and guests are welcome. Here is a message from Society members about 2020 meetings thus far.
"The Hopkins County Genealogical Society met Thursday, January 16, at 7:00 p.m., at 611 North Davis for their monthly meeting. John Sellers was our speaker, and he presented a program about researching both the physical and sociological genealogy of your historic structure, either a home or a building. Various records, such as abstracts, Sanborn maps, city directories and other records were introduced and discussed. He also presented a methodology of the search and how various records can be combined to result in a clearer picture of the previous life of your property. The program was followed by an active question and answer period. We had about 30 people in attendance and all agreed the presentation was both interesting and informative.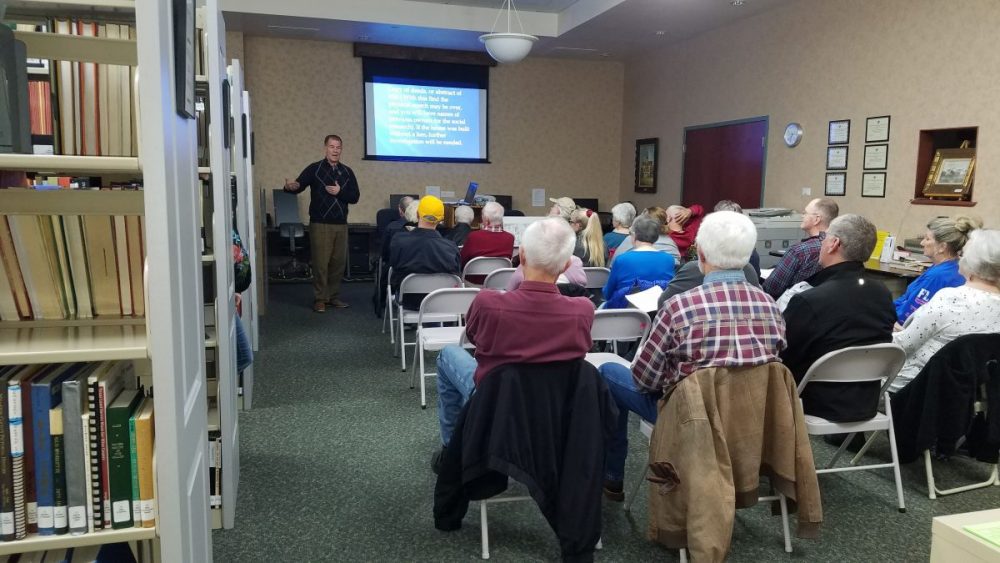 On Thursday, February 20th, we will meet again at 7:00 p.m. at 611 North Davis, for a presentation by Ken Hanushek. Ken has been our speaker in the past and we know he will have a great program for us! Additional information will be sent out prior to that date. Everyone is welcome to attend!"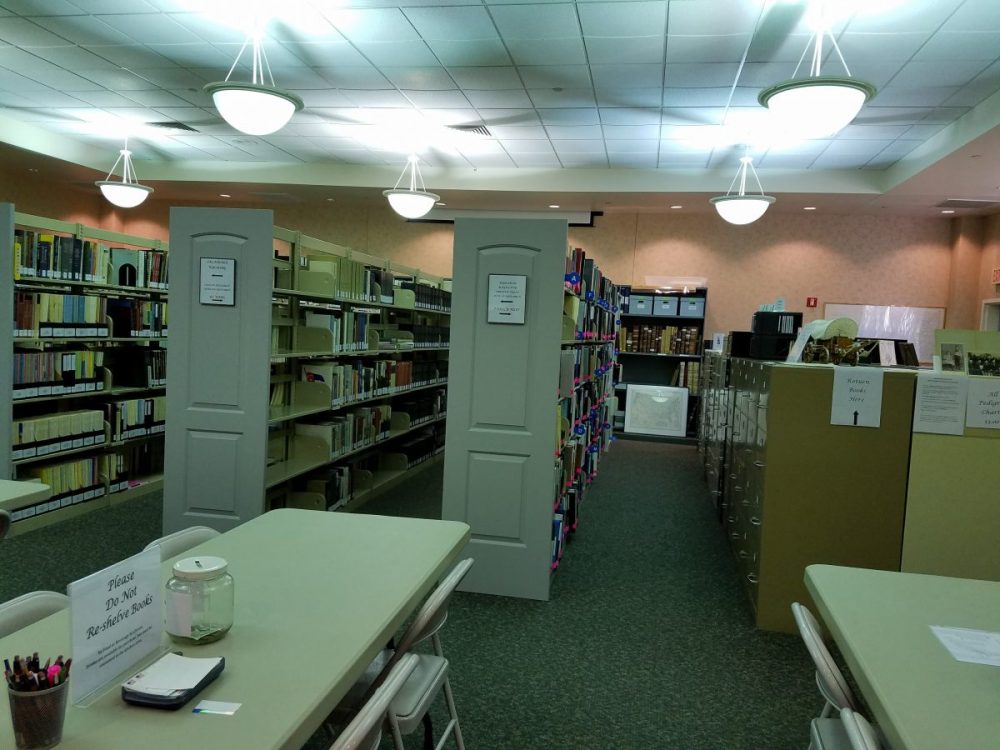 A new program has begun, called Lunch and Learn. It will be held at noon on the fourth Wednesday of each month. Just bring a lunch and stay for fellowship, education and sharing of ideas. You'll meet others who want to learn more about doing genealogical research.
The Genealogical Library is located at 611 North Davis Street, Sulphur Springs, Texas, inside the Public Library. The library is staffed with knowledgeable volunteers Monday through Friday from 9 a.m. to 5 p.m. and Saturday from 9 a.m. to 12 noon. Closed on Wednesday. If you'd like to reach the Society by mail, it's P.O. Box 624, Sulphur Springs Tx. 75482