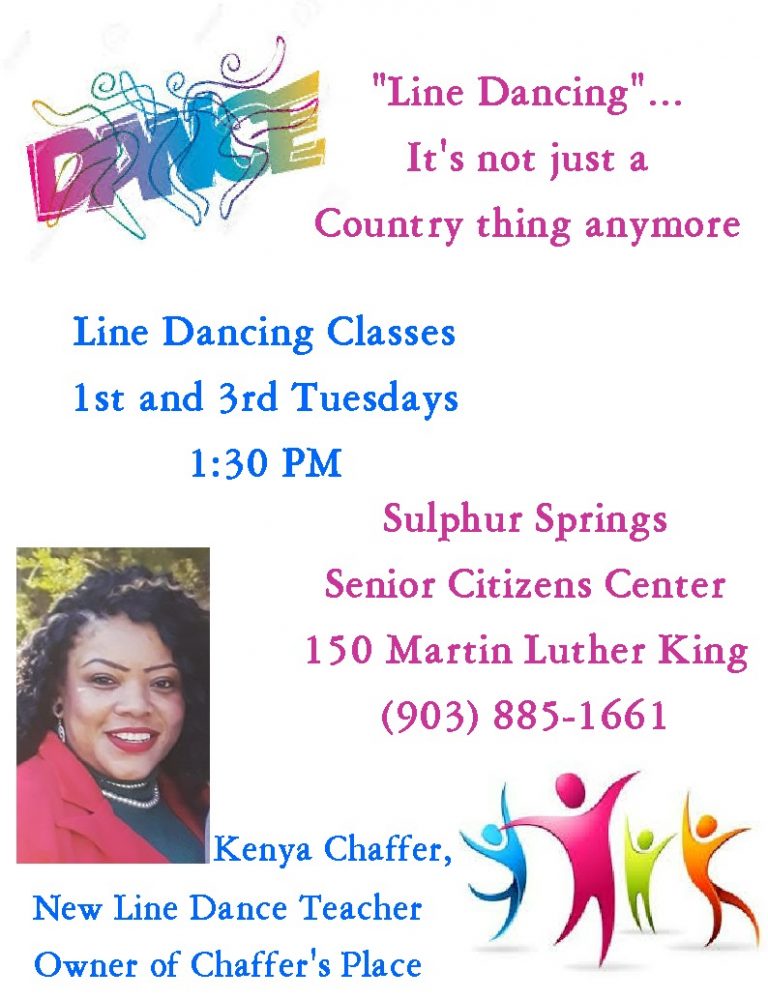 Kenya Duffey Chaffer is the new line dancing instructor for senior ladies who want to learn the skill. Here's the news as reported by Karon Weatherman, Director of the Sulphur Springs Senior Citizen's Center.
"I have found a new Line Dancing Instructor.
Her name is Kenya Chaffer. She is a local person and
owns her own Dance Academy called Chaffer's Place
here in Sulphur Springs. Kenya has agreed to volunteer her time and talents to the Senior Citizens Center.
We are changing the Class Time to 1:30 PM. Classes will still be on the 1st and 3rd Tuesdays of each Month. The location is 150 MLK Drive in Sulphur Springs. The Classes will be FREE!
Please come and support this class, learn
some new dance moves, get some great exercise,
meet new friends and listen to some good music. Invite Your Friends!"