The second day of the Hopkins County Junior Market Livestock Show started bright and early with poultry and concluded with swine. The poultry show featured 78 lots and 67 swine were registered in nine classes.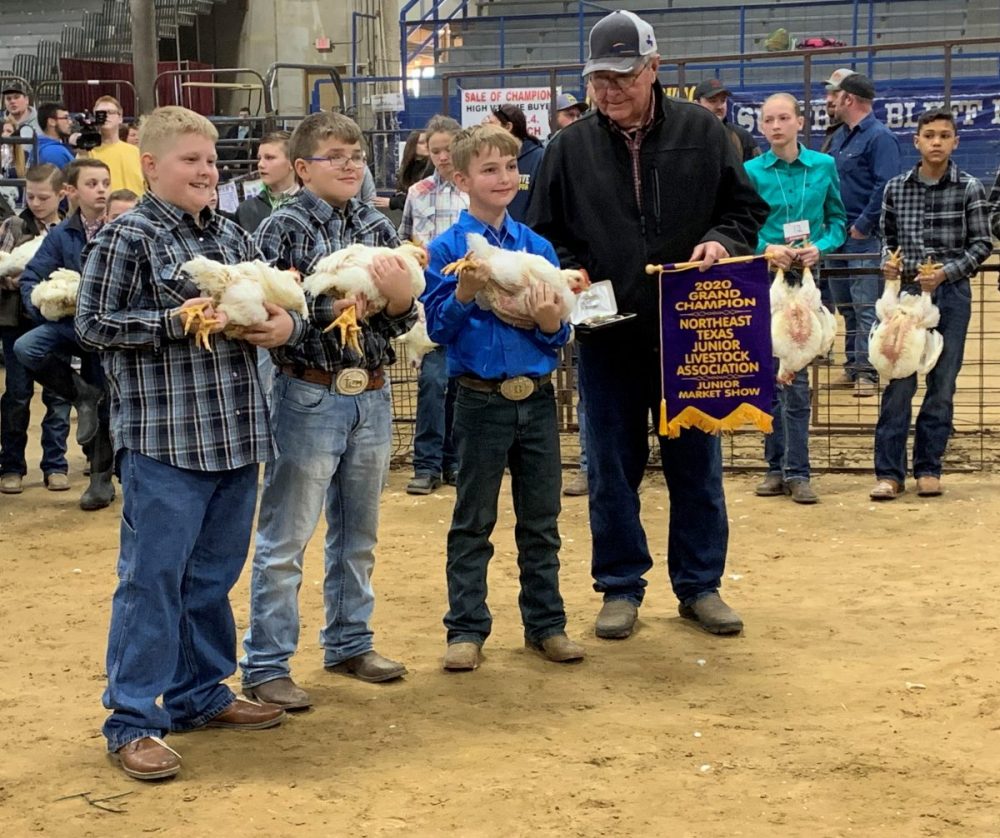 Brody Weatheread of North Hopkins FFA showed the Grand Champion Poultry Friday morning, Feb. 28, in Hopkins County Civic Center Arena.
Micah Flemens of Hopkins County 4-H showed the Reserve Champion Poultry show. Flemens also went home with the Senior Showmanship award for his poultry.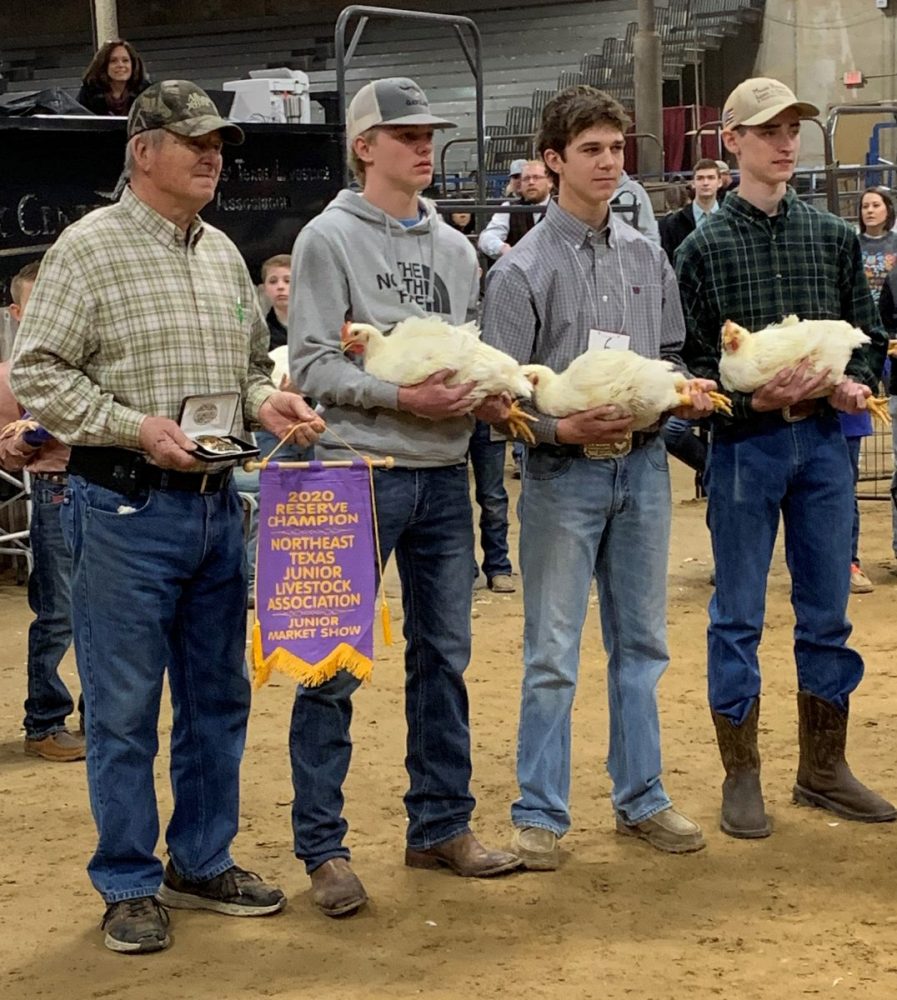 The Intermediate Showmanship award in poultry went to Sulphur Springs FFA member Karrigan McQuary. Presly Hunt went home with the Junior Showmanship award.
Approximately half of the poultry projects will go go to the Sale of Champions which begins at 1 p.m. Saturday, at Hopkins County Regional Civic Center. Youth had the option of taking the chickens that did not make the sale home or to donate them on site in one of the designated trailers to benefit either Hopkins County Sheriff's Office or Cumby High School FFA.
North Hopkins FFA member Kindal Shackleford showed the Grand Champion Swine. Kindal Shackleford also earned the Intermediate Showmanship award.
Brody Busby of Como-Pickton FFA exhibited the Reserve Champion Swine Friday.
Senior Showmanship in the swine show went to North Hopkins FFA member Tracey Shackelford.
Hayden McCoy earned the Junior Showmanship award.