The first day of the Hopkins Count Junior Livestock Show featured lamb and goat projects from FFA and 4-H members from across Hopkins County.
Annie Horton not only earned the Senior Showmanship award with her lamb. Horton, a member of Sulphur Springs High School FFA, exhibited the Grand Champion Lamb, marking the third year in a row she has earned honor. This year, there were 10 entries for senior showmanship.
Hopkins County 4-H member Ryan Ragan exhibited the Reserve Champion Lamb this year.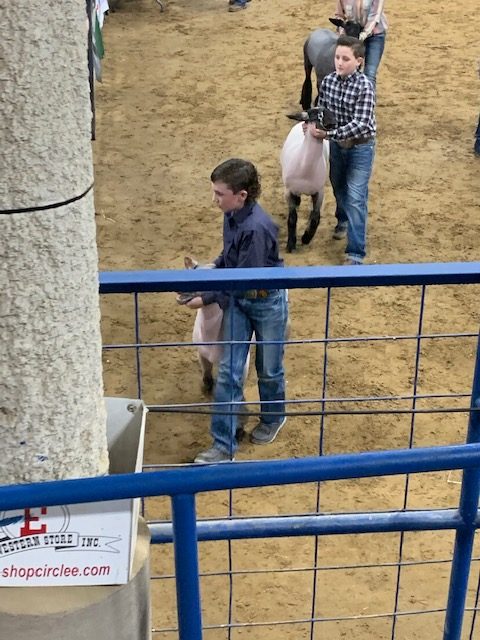 Brody Busby of Como-Pickton FFA received the Intermediate Showmanship title for lambs. There were 8 entries ages in this category for ages 8-13.
The Junior Showmanship award for lambs went to Ramsey Ragan of Hopkins County 4-H. Th intermediate group is for ages 7 and under; there were six total entries.
Sulphur Springs FFA member Parris Pickett exhibited the Grand Champion Goat.
The Reserve Champion Goat was exhibited by Kaitlynn Harness.
Miller Grove FFA member Braxton Purser went home with the Junior Showmanship award for goats.
The Intermediate Showmanship award for goats was presented to Cumby FFA member Isaac Taylor.
North Hopkins FFA member Jessica Hatley received the Senior Showmanship award for goats.