Jimmy Reardon may be young, but he's already a licensed fishing guide with a non-profit organization geared toward education about fishing. And for the second year, he's pitching in with the annual Kids Fishing Day in Sulphur Springs which is actually known as the Larry Buster Memorial Trout Fishing Derby. Set for Saturday February 8, 2020, it's a community service project that Jimmy is dedicated to supporting, plus he says it's a lot of fun seeing kids smile when they catch "a whopper!"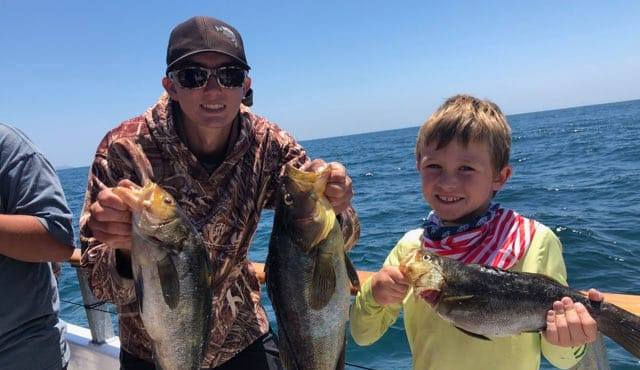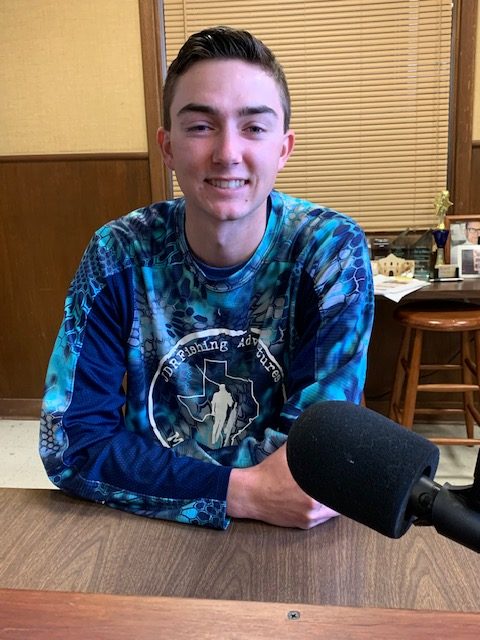 During the KSST Good Morning Show on February 7, 2020, Jimmy talked about growing up fishing and how that was all he really wanted to do. Fishing and hunting with his dad was a big plus for him during his youth. So, before high school graduation, he formed a non-profit organization designed for teaching kids to fish, and now at age 18, he is "giving back" to the community as well as fishing for a living with his guide service. Jimmy fishes daily somewhere, spending hundreds of hours on lakes and rivers all around Northeast Texas.
"Lake Fork is known as the best bass fishing lake in the world, and it's probably true! I'm still angling for a double-digit catch but when I do, that will be a big thrill for me. Lake Bob Sandlin is a little lower-pressure than Fork, but fishing there is great for large mouth bass and crappie. During the Texas High School Bass Fishing Association's State Tournamant, we fished Sam Rayburn Reservoir and our team went out for the five biggest bass we could catch that day. A lot of schools have started entering student fishing teams. You can learn something everywhere you fish! When you go to Texhoma, it looks like an inland sea. It's best known for small-mouth bass and the Stripers that fight like deep sea fish. And Texhoma's got largemouth bass, too but they're generally not as big as Lake Fork's. Then there's river fishing, and that's a beast unto itself. Rivers possess a changing attitude, and the river sport fish like gar and others are always moving upriver or downriver and passing through their territory. Their habits and habitats are not as predictable as with lake fish. Every day is a new day on the rivers, but really, no two fishing days are ever alike, anywhere you fish. You can spend hours in study and research, and using your electronics on the boat and just observing, but you always run across something new to you".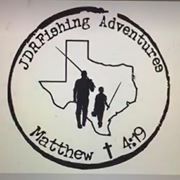 Growing up, I loved being on the lake so much, I actually wondered, 'can I fish for a living?' Well, I think I can, at least for now. I'm off to a start anyway as a guide. But my passion is still with the kids' experience at catching fish. That's a reward in itself". Find Jimmy Reardon at JDRfishing Adventures online, on Facebook and Instagram, and at [email protected]