Cumby ISD had three Senior Beta members and one Junior Beta member who placed in the state competitions and are headed to the national Beta competition this summer.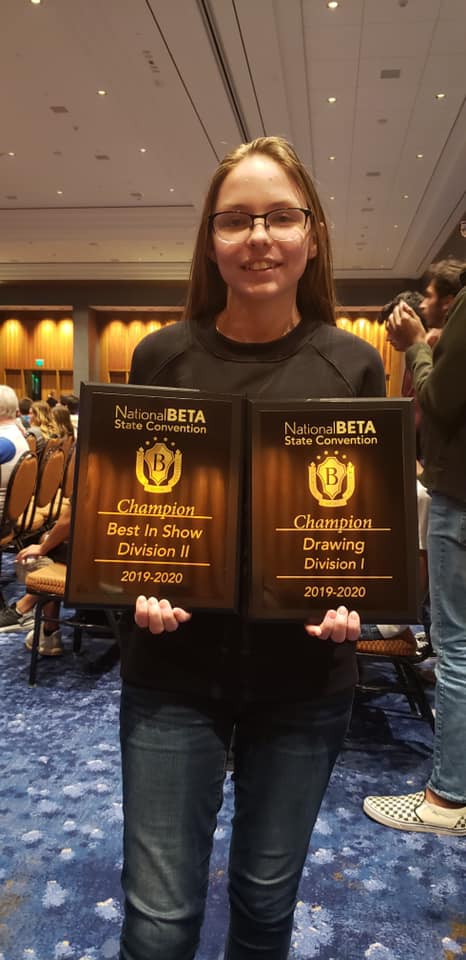 Emily McJohnston placed first in Drawing Division I. In addition to the Division I Drawing Championship Title, she also received brought home a Best In Show Division II award as well.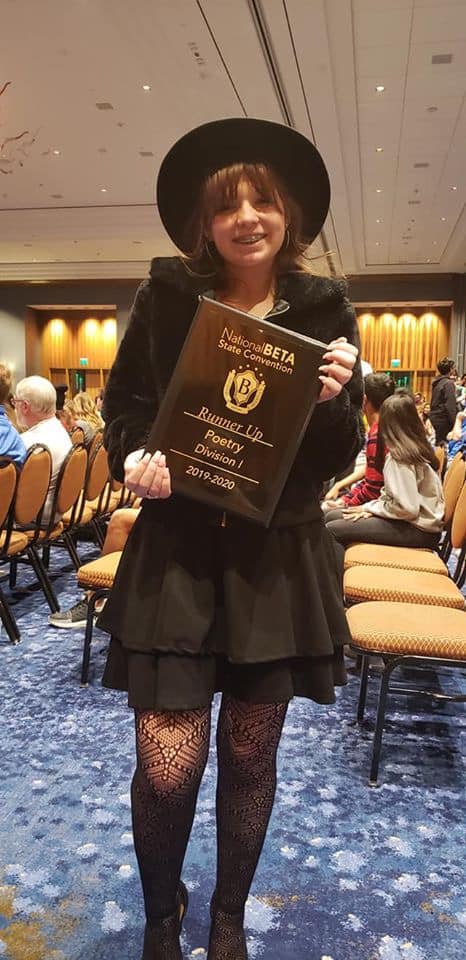 Skyler McJohnston placed second in Poetry Division I.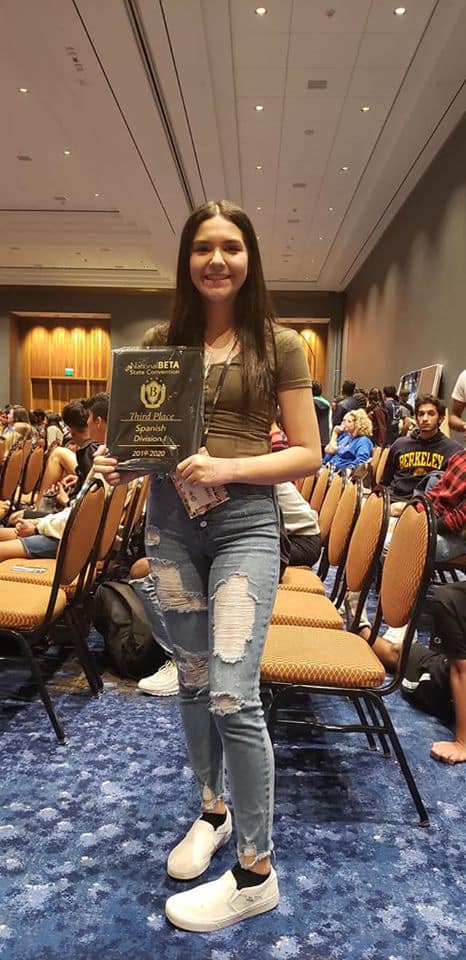 Mariana Ugalde won second in Spanish 9th Grade.
Jr. Beta Member Jenna Elmore placed third in Math 7th Grade.