The side of a brick building on West Main Street in Cumby collapsed Wednesday and is being torn down Thursday. No one was injured.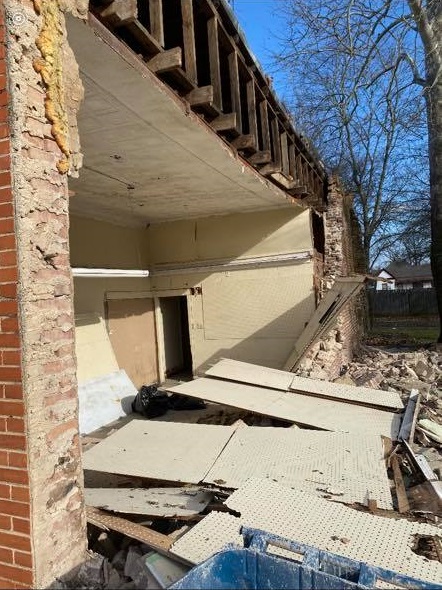 The building at 124 West Main Street in Cumby, next to the city park, has continued to deteriorate over the years. During high winds Wednesday, one wall of the building collapsed, according to Hopkins County Fire Chief Andy Endsley.
Cumby and Hopkins County firefighters were dispatched at 10:07 a.m. to the location to ensure all utilities in the building were disconnected. Cumby police secured the area to ensure no one could enter the area, according to the county fire chief.
The building owner contracted with someone to have the building torn down Thursday, according to city and fire reports.