Students Who Want To Help Others Benefit from Program, New Practicum
Sulphur Springs High School is restructuring one endorsement area to better meet current needs and provide more opportunities for students interested in careers in fields that help people, including counselors, marriage and family therapists and personal financial advisers.
The family and consumer services program will now replace the human services endorsement plan. Currently, 43 SSHS students are following this endorsement area, according to according to SSHS Director of College & Career Readiness Jenny Arledge.
Students interested in this becoming counselors or therapists now take principles of human services as freshmen and child development as sophomores. This endorsement track varies at the junior level now, with a counseling and mental health course offering. Seniors can then take the practicum in human services.
Freshman Kenzie Willis is enrolled in the endorsement path because she likes helping people and hopes to study psychology with a goal of one day becoming a counselor or work in a similar capacity.
"I kinda want to be an abuse or crisis counselor. Just from my own personal experience, I feel the need to help other people who have been through things," Willis said.
Willis is already getting a lot of out the principles of human services class and is looking forward to participating in the practicum class in a few years.
She said, so far, her favorite part of the class has been learning about the different ways of helping people.
"This has been a good experience for me. It helps people learn how to help others," Willis said.
She has also benefited from lessons about health, care and wellness for the body, and how social and intellectual matters can impact that. Wellness, she's learned, has a big impact on life, including the importance of eating right.
Willis said the class is a good one, even for people who aren't interested in the targeted career fields. After hearing more bout the practicum program, she's looking forward to that experience as well.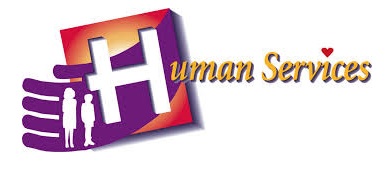 Senior Kylie Spencer has the distinction of being one of the first two SSHS students afforded the opportunity to participate in the practicum. She said while it's kind of scary to be one of the first in the program, it's been a fun experience.
"We have built a partnership with MHMR to allow Practicum students to shadow during their senior year," Arledge said of the endorsement program.
Spencer interns at a local health facility, shadowing case workers, counselors nurses and health care professionasl.
Spencer admitted she is fascinated with the brain, hence her interest in a career in psychology and mental health.
Being able to shadow the professionals, seeing up close what they do, the assessments they perform, has been "helpful and enlightening." Her favorite thing so far has been sitting in on some counseling sessions.
The practicum has not only been interesting, Spencer said, but has "helped me decide on the things that I want to do."
"I think its good experience, especially during the practicum program because it gives you incite on it if you want to do it or you don't want to do it. It's just been a good experience," Spencer said.
She encourages other students to explore options and pursue the career they are interested in. Participating in the practicum, she said, can "help you decide what to do. I just think it's good experience overall," Spencer concluded.