Sulphur Springs High School Health Occupations Students of America (HOSA) students traveled to McKinney North High School on Jan. 31- Feb. 1, to compete in the Regional HOSA Competition.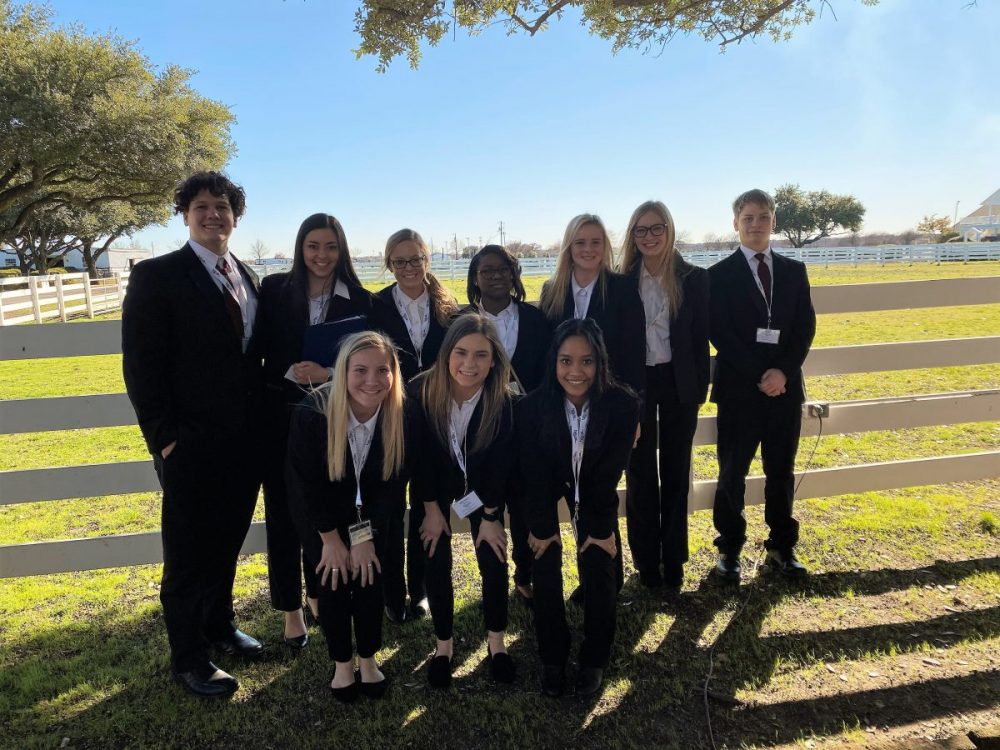 Ten SSHS HOSA students competed. Eight placed in the top 10 in their respective categories either individually or part of a team.
Heather Bowen, Braely Vickery, Shelby McCormick, Brynna Irving, Avery Moss and Czhela Moya competed in Public Service Announcement and placed 6th out of 43.
Janiya Gatlin placed 9th out of 40 for Job Seeking Skills.
Harley Speed placed 8th out of 31 for Medical Photography.
Raydon McCormack competed in Researched persuasive speaking and Mason Elam competed in Clinical Specialty.
Sponsors are Brynn Smith, Brianna Williams and Deanna McCoy.