Sulphur Springs High School was well represented at the regional Business Professionals of America competition in Rockwall, with 25 students competing. Of those, 11 are advancing to the state contest and three were selected as state alternates, according to SSHS Director of College and Career Readiness/Career and Technical Education Director Jenny Arledge.
Students advancing from the Jan. 18 contest at Dr. Gene Burton College and Career Academy in Rockwall to the March 4-7 Texas State Leadership Conference in Dallas included: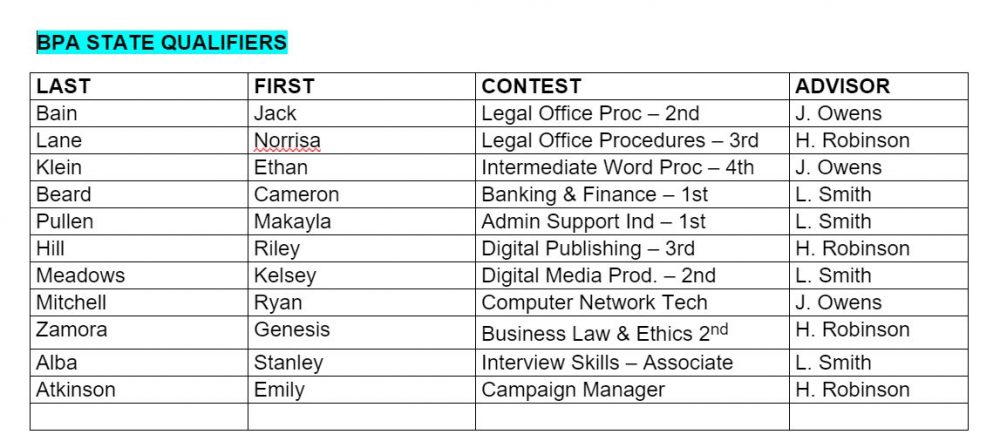 Alternates are:

Others participating at the regional contest included Daniel Soto, Jamie Cervantes, Jaqueline Olivo, Caleb Kesting, Chloe Anderson, Jacob Semler, Jordan Gonzales, Sahib Randhawa, Zackery Ward, Karen Martinez, Logan Latimer, Martha Gonzalez and Patrick Synott-Owens.