Wildcats Basketball Team Heats Up Late to Subdue Texas High on the Road, 64-55 Friday Night
The Wildcats Basketball Team, ranked #9 in Class 5A, used an end of game 10-0 run to finally secure a victory over Texas High, 64-55 in Texarkana Friday night (January 24). The run occurred after the Tigers took their first lead in awhile, 55-54 in the fourth quarter. Day Day Hall started the run with a basket inside the lane. Justin Brock then stepped into a passing lane for a steal and then made a basket on the other end. Brock also closed out the second quarter with a buzzer beating three pointer that gave the Wildcats a 5 point lead at the half. The game was closely contested until the late final run. The game was tied 16-16 after one quarter. The Wildcats went up 34-29 at the half. The Wildcats also ended the first half on a 6-0 run after Texas High had taken a 29-28 lead. The Wildcats led by only 2 after three quarters, 45-43. Wildcat Boo Wilkerson had an excellent offensive night to go with his defense. He led the Wildcats with 20 points including 4 three-point baskets. Wilkerson also helped fuel the Wildcats decisive fourth quarter with 6 points in the period. Hall had 16 points including 2 three-pointers including one from well behind the line. Grayson McClure canned 4 three's for 12 points. Cameron Kahn and Brock both scored 6 points. Lamodrick Johnson had 4 points. Tigers 6-foot-8 senior C.J. Kelley led Texas High with 20 points. The Wildcats improved to 2-1 in district play while the Tigers slipped to 1-2. The Wildcats win was their 20th of the season and they now have a 20-7 record. The Wildcats play next at Royse City Tuesday night.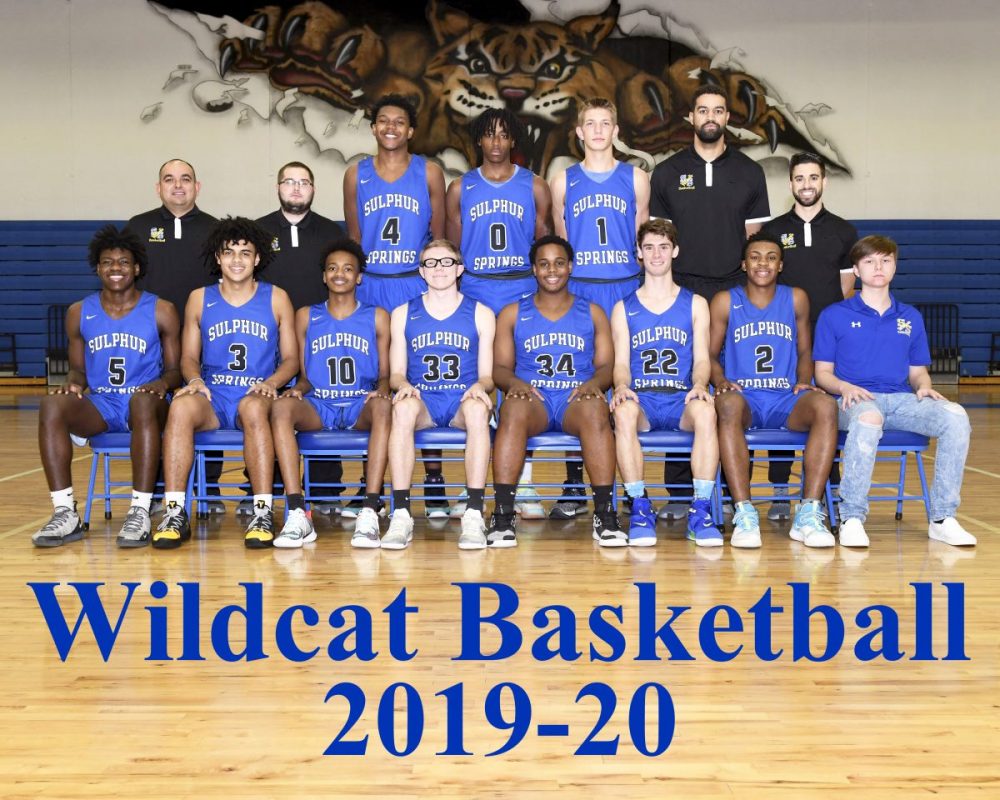 ---
KSST is proud to be the official Wildcat and Lady Cat Station. We broadcast Sulphur Springs ISD games year round live on radio. When allowed, we also broadcast games via our YouTube channel.