Welfare Check Results In Cumby Man's Arrest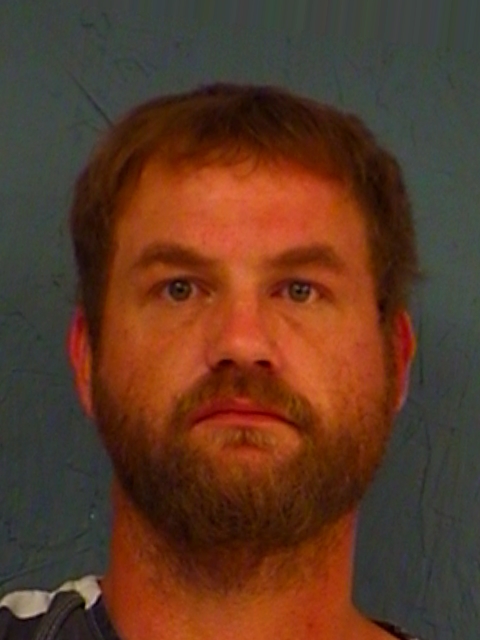 A request for sheriff's officers to check the welfare of person at his County Road 4131 address during the lunch hour Thursday resulted in a Cumby man's arrest on a misdemeanor warrant and felony controlled substance charge, according to sheriff's reports.
Hopkins County sheriff's deputies reported being dispatched around 12:30 p.m. Jan. 9 to the CR 4131 address after someone expressed concern for the welfare of resident Bryan Lee Windstead. Communications operators also advised the 31-year-old Cumby man had an outstanding warrant for his arrest on a criminal mischief resulting in damage or loss of $100 or more but less than $750, Hopkins County Sheriff's Sgt. Tanner Steward and Cpl. Todd Evans noted in arrest reports.
Upon the arrival, the sheriff's officers reported seeing Winstead exit from a garage next to the residence. Winstead immediately reached into his front jacket pocket and appeared, to the officer,s to be extremely nervous when contacted by law enforcement, the deputies alleged in arrest reports.
Winstead was reportedly advised to stop reaching into his pocket as a precaution for officer safety. When asked, the man allegedly denied having any weapons on him. When told he would be frisked for weapons, Winstead allegedly admitted he was in possession of drugs and let an officer search his pockets. An officer allegedly found a hypodermic syringe containing suspected methamphetamine in one front jacket pocket.
Upon being taken into custody, the man allegedly asked the deputies to retrieve drug paraphernalia from the garage to keep the items out of the reach of children. Contraband was secured and Winstead was taken to jail, deputes noted in arrest reports.
The contraband and packaging reportedly weighed 2.57 grams; the substance seized also allegedly field-tested positive for methamphetamine. Consequently, Winstead was booked not only on the misdemeanor criminal mischief warrant but also for possession of 1 gram or more but less than 4 grams of a Penalty Group 1 controlled substance, according to arrest reports.
Winstead remained in Hopkins County jail Friday morning, Jan. 10. Bond was set at $1,000 on the criminal mischief charge and $10,000 on the felony controlled substance charge, according to jail reports.