WACO, Texas (Jan. 27, 2020) – Baylor University is pleased to share that the Waco-McLennan County Public Health District (WMCPHD) announced today that test results were negative for Novel Coronavirus (2019-nCoV) for the Baylor student whose samples were sent to the Centers for Disease Control (CDC) last week.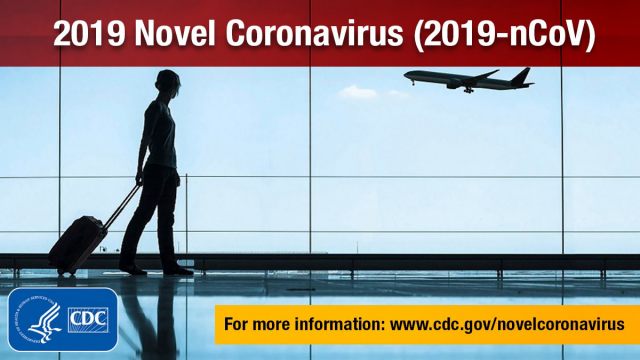 "This is very good news, and we are deeply grateful to our local and University health care providers and officials and the Waco-McLennan County Public Health District for their approach to this case, their proactive guidance and expertise and the compassionate care extended to our student while we awaited the CDC results," said Sharon W. Stern, M.D., medical director for Baylor University Health Services.
"We continue to take this issue seriously and remain vigilant. Our prayers are with all those affected and for the doctors, nurses and other health officials who are working to understand and contain the virus," Dr. Stern said. "At this time, we ask our campus community to continue to take actions to prevent the spread of the flu and other respiratory illnesses."
University officials stress that there are no other suspected cases of Novel Coronavirus within the Baylor community at this time. Baylor will keep students, faculty and staff apprised in the event the situation changes.
On Friday, Jan. 24, the WMCPHD reported that the student, who had recently traveled to China, had met CDC criteria for further testing and evaluation after being treated at an area hospital.
As part of a coordinated response, the WMCPHD and Baylor informed the campus community about the possible case. While waiting for results, Baylor followed guidance from the WMCPHD and the CDC guidance and, as a precaution, moved the individual to an isolated room on campus with its own HVAC system. That room was not located in a residence hall, the University confirmed.
Facility Services did thoroughly sanitize the student's residence hall room, as well as the residence hall where the individual lives. During the isolation period, the student was monitored by Baylor, state and local health officials. The University also worked with the student to make sure needs were being met during the isolation period.
Samples sent to the CDC in Atlanta for testing were returned with negative results on Monday, Jan. 27.
Mark G. Childers, associate vice president of public safety and security at Baylor, expressed appreciation for the University's Emergency Response Team, which includes the Department of Public Safety, Office of Emergency Management, Health Services, Center for Global Engagement, University Compliance and Risk Services, and Campus Living & Learning, as well as the coordinated response between local, state and federal officials as they handled this case.
"We are continuously assessing and reassessing our protocols, procedures and training to ensure the safety and security of our students, faculty and staff," he said. "That is our mission every day – to keep our campus safe, and we appreciate our partners in helping us fulfill that mission."
Baylor will continue to work closely with University Health Services, the Waco-McLennan County Public Health District and state and federal health officials.
Due to HIPAA, FERPA and University privacy policies, Baylor is unable to disclose additional information regarding the student such as residence location or class attendance.
Any student, faculty or staff member who has traveled to Wuhan, China, after Dec. 1 and presents with flu-like symptoms that include fever, cough, shortness of breath and sore throat should seek medical care right away. Before you go to a doctor's office or emergency room, call ahead and tell them about your recent travel and your symptoms. Baylor Health Services can be reached at 254-710-1010. The CDC believes at this time that symptoms of Novel Coronavirus may appear in as few as two days or as long as 14 days after exposure.
Dr. Stern and Childers encourage the campus community to continue to take CDC-recommended precautions, not only for 2019-nCoV, but for the flu and other respiratory illnesses:
Everyone 6 months and older is encouraged to get a flu shot.
Wash your hands often with soap and water for at least 20 seconds. If soap and water are not available, use an alcohol-based hand sanitizer.
Avoid touching your eyes, nose and mouth with unwashed hands.
Avoid close contact with people who are sick.
Stay home when you are sick.
Cover your cough or sneeze with a flexed elbow or a tissue. Throw the tissue away immediately and wash your hands.
Clean and disinfect frequently touched objects and surfaces.
If you are feeling ill, make an appointment with your health care provider. Students can make an appointment at Baylor Health Services by visiting www.baylor.edu/health_center and clicking the Health Portal log-in. If you have questions, contact Baylor Health Services at 254-710-1010.
Baylor's informational call center at 888-283-2158 remains open and available for students and parents who have additional questions or concerns.
In addition, if you are student and feel stressed or concerned about the recent events, please contact the Baylor Counseling Center at 254-710-2467 or [email protected]. Faculty and staff also have resources available to them through the University's Employee Assistance Program.
To stay updated on the coronavirus virus, please visit the following:
ABOUT BAYLOR UNIVERSITY
Baylor University is a private Christian University and a nationally ranked research institution. The University provides a vibrant campus community for more than 17,000 students by blending interdisciplinary research with an international reputation for educational excellence and a faculty commitment to teaching and scholarship. Chartered in 1845 by the Republic of Texas through the efforts of Baptist pioneers, Baylor is the oldest continually operating University in Texas. Located in Waco, Baylor welcomes students from all 50 states and more than 90 countries to study a broad range of degrees among its 12 nationally recognized academic divisions.