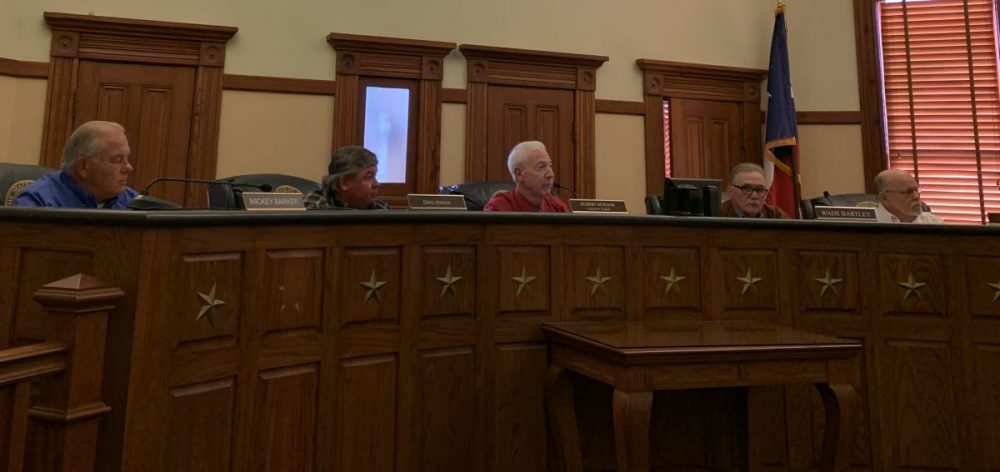 When Hopkins County Commissioners Court meets at 9 a.m. Monday, the agenda shows a number of items the court will be asked to consider approving, including a land plat request, and agreements with the American Red Cross and volunteer fire departments.
The court is being asked to consider and approve a plat of Together Good Deeds II Addition.
Also, two contracts have been presented for approval, a space license agreement with the American National Red Cross and first protection agreement with volunteer fire departments.
In addition to routine matters such as bills, meeting minutes, and resolutions or proclamations, the Commissioners Court also is slated at the 9 a.m. meeting Jan. 13 to consider approving requests from Farmers Electric Cooperative Inc. to construct electric power distribution facilities across County Road 3310, southwest of County Road 3378, and across County Road 3530, northwest of County Road 3532.
After the regular meeting in the Commissioners Courtroom on the first floor of Hopkins County Courthouse, the commissioners are slated to move to the third floor Meeting Room, for a standard work session.
Slated to attend or send a representative to the meeting to give updates on current operations, projects and needs of their departments Hopkins County Fire Chief Andy Endsley, Sheriff Lewis Tatum and Tom Glosup (county building maintenance and construction).
A budget work session may also be held during the work session.