A motorcyclist died Sunday evening as a result of a crash on Interstate 30 west at mile marker 125.
The motorcycle rider was identified Monday afternoon by police as Andrew Taylor Glass, 23, of Savoy, TX.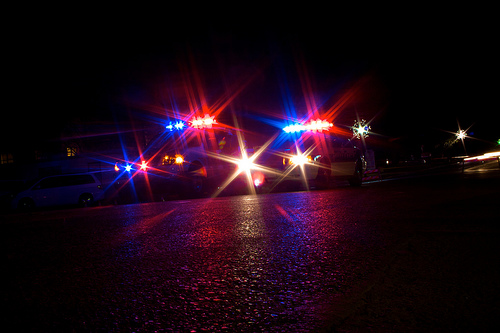 The call was dispatched at 6:19 p.m. Jan. 26 as a one-vehicle motorcycle crash. The crash is still being investigated, but initial investigation by Sulphur Springs police indicated the Savory man was traveling west on I-30 on his bike with a group of motorcyclists over the Bill Bradford Road overpass. The motorcyclist was in the left lane coming off the bridge when he lost control of the bike, causing it to crash, according to Sulphur Springs Police Chief Jason Ricketson.
The man, who was reported not to have been wearing a helmet, was transported to CHRISTUS Mother Frances Hospital Sulphur Springs for treatment of serious injuries. He died later Sunday at the hospital, according to police and other reports.
Precinct 1 Justice of the Peace B.J. Teer said an autopsy has been ordered, as is standard procedure in crashes resulting in death.
KSSTRadio.com publishes Sulphur Springs Police Department reports and news. The Police Department is located at 125 Davis St., Sulphur Springs, Texas. Non-emergency calls can be made to (903) 885-7602.
If you have an emergency dial 9-1-1.
The Sulphur Springs Police Department continues to serve its citizens with pride in its overall mission and will strive to provide the best possible police force in the 21st century.
---
The Hopkins County Sheriff's Office is located at 298 Rosemont St., Sulphur Springs, TX 75482. Non-emergency calls can be made to (903) 438-4040.